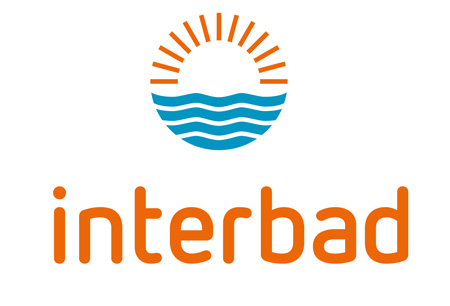 interbad
(22 October 2024 - 25 October 2024 )
Location:
Germany , Stuttgart
Organizer:
Messe Stuttgart
About the
event
Update
Following the success of the edition, organisers have chosen to proceed with the hosting of the next rendition. Interbad 2024 will occur as an in-person event between 22.10.2024 and 25.10.2024. The event will take place at Messe Stuttgart as a face-to-face exhibition. The venue will not include strict Covid-19 prevention measures.
A Brief Introduction
interbad is an international trade fair with a focus on the latest technological innovations and design trends where swimming pools, saunas, and spas are concerned. The event has prepared a program with the participation of some 400 international exhibitors – a precise focus that gives all a chance to stand out in front of buyers. Stuttgart, Germany serves as host city on a biennial basis and the upcoming edition is set to bring in roughly 14,000 trade visitors from around Europe – the perfect opportunity to expand your client list and return home with new sales leads.
An Industry Profile
Although relatively small in scale, interbad, nevertheless, has managed to acquire the entire value chain in terms of products. You have a perfect representation of styles and advancements in categories like medical treatments, pool technology, pools, sauna accessories, sauna equipment, sauna technology, cleaning equipment, bathrooms equipment, saunas, and spa equipment. Because saunas and pools are related to fitness and wellness in general, visitors will have access to anti-aging treatments, cosmetics, disinfectants, exercise equipment, fitness equipment, accessories for medical baths and massage tables to name a few. All this wealth in products brings out operators, swimming pool manufacturers, retailers, hoteliers, architects, planners and private constructors.
Travel 2 Fairs Takes You There
Travel 2 Fairs ltd has made it so simple to acquire hotel accommodation for trade fairs anywhere around the world, so it takes no effort and extra time. All you have to do to find hotels for interbad is specify what you need in your hotel room. A personal travel assistant assigned to your case will select the best deals in the same day. We work with numerous hotels in Stuttgart and can satisfy every taste and accommodate all budget sizes. Save money on your travel expenses and be located where you want – be that in the general vicinity of Messe Stuttgart or in the city centre.
Past Editions
2021 Edition
The 2021 edition of Interbad took place as the Interbad Innovation Days. The rendition signalled the successful restart of the industry. Participants expressed high satisfaction with the alternative concept. The edition which took place at Messe Stuttgart between 22.09.2021 and 23.09.2021 showed that the industry is not willing to forego personal encounters. The edition included intense networking, congress and exhibition opportunities. The event took place as an in-person event and had strict COVID-19 prevention measures in place. Attendees could select up to 6 themed slots from the congress presentations.
2022 Edition
Interbad 2022 took place between 25.10.2022 and 28.10.2022 in Messe Stuttgart as a face-to-face event. The venue did not incorporate Covid-19 safety measures due to the removal of the pandemic-related restrictions. The edition featured 296 exhibitors from 23 nations, with 39% of them travelling from abroad. Their wares were examined by around 8,500 visitors, with 1,700 representing a foreign country.
Our visitors
for the event
Our
Clients