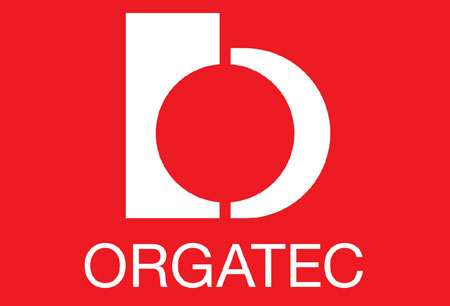 Orgatec
(25 October 2022 - 29 October 2022 )
About the
event
COVID-19 Event Update
Professionals looking forward to seeing the latest in working environments should note that the next in-person edition of Orgatec will be held in 2022. The event will take place between October 25th – October 29th, 2022 at Koelnmesse in Cologne, Germany. Koelnmesse GmbH believes that hosting the edition at the specified dates will provide enough time for governments to get the pandemic under control. Organisers are adamant that live shows are the best way to generate sales leads and usher in new innovations. The online registration lines for the event are open. Attendees should note that euvend & coffeena will be co-located with the event.
Calling Card
Labour and work conditions have changed quite a bit since salary jobs became the standard. The arrival of digitalisation and automation have changed not just economic models, but the office and workplace environments as well. Orgatec is where you can discover all the 'new visions of work'. The international trade show has been a mainstay event in Cologne, Germany for more than half a century. Editions run for a total of five days out of Koelnmesse. Orgatec is on a mission to increase worker productivity and satisfaction. This can only be done through a welcoming environment at the workplace. Over the years, Orgatec has become a natural jumping point for innovations and trends. Exhibiting here opens doors to numerous markets all over Europe.
Business Profile
Orgatec provides an in-depth overview across the entire range of product groups, which gives the audience the opportunity to make all their purchasing in one place. You're in an excellent position to generate sales and reconnect with existing buyers. Exhibitors in the past have been Chairs & More, Emu Group, Flokk, Caruso, CARPET CONCEPT, KOMTECH, Kondator and Lapalma. Together they represent the entire value chain. Trade visitors can discover the latest and best trends in furnishing for office and facilities, organizational planning systems, property development, office equipment, IT telecommunications, classification systems, display systems, office software, facility planning, commercial construction, A/V technology, flooring and lighting. The types of visitors vary wildly as you can have office and furniture retailers just as easily as architects, interior designers, planners and facility management providers.
Did You Know?
In recent years, Orgatec has done much to expand its geographic reach and the last edition proved this well with an increase of numbers in exhibitors and trade visitors from outside Europe. There's been a boost in numbers from Asia, Northern Africa and North America. Every edition strikes a great balance in B2B networking and education. Orgatec organises several congresses that tackle widely debated topics. A recent example was the Xing New Work Sessions. Then there was also the ZEIT Work & Style, which catered to the newer generations in attendance. PLANT 10.1, WORK TO GO and Inspired Collaborations all merged innovations with fresh design as well as creativity to build a new vision for what work could be.
Your Hotel Room in Cologne
Plan out your hotel reservation for Orgatec early with the services of Travel 2 Fairs ltd. Whether you're after high-end suites or moderately priced rooms, we have just the deals for you. We work closely with many hotels in Cologne and are able to book hotels close to Koelnmesse all the while staying on budget. You don't want to miss out on the best hotel prices for so get in touch today. You'll also receive good access to public transport. Another way Travel 2 Fairs ltd is here to help is with logistics. If you're not sure how to get to your hotel, private transport can be waiting for you at the airport for a comfortable transfer. We're also a rent-a-car vendor.
566
international exhibitors
142
represented countries
Our visitors
for the event
Our
Clients