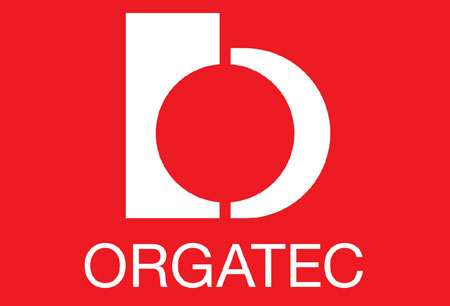 Orgatec 2024
(22 October 2024 - 25 October 2024 )
Organizer:
Koelnmesse GmbH
About the
event
Update
Orgatec 2024 will occur between October 22nd – October 25th, 2024, at Koelnmesse. Koelnmesse GmbH believes that the specified dates will ensure the successful; hosting of a live edition. Organisers are adamant that live shows are the best way to promote innovations. Attendees should note that euvend & coffeena will be co-located. The event site will not include coronavirus safeguards. This is because Germany countermanded its pandemic restrictions.
Preface
Orgatec (Orgatec Köln) is the leading trade fair for the latest optimal working environment solutions. This includes novel office construction designs, furnishings, organisational systems, and new IT services. The biannual event, hosted by Koelnmesse GmbH since 1953, attracts various decision-makers. These include architects, designers, facility managers, and manufacturers. This results in a participation rate of over 750 exhibiting firms and 63 000 visitants from 142 countries.
About Orgatec
Orgatec Köln attracts participants from various industries. These include the construction, interior design, and furniture sectors. They also feature the manufacturing, IT, real estate, media, and work safety industries. Additionally, the fair attracts the
office equipment
and office supplies sectors.
Orgatec features various showstoppers within its event programme. This includes congresses such as the Media Planners Conference, stages such as the IBA Forum, and special events such as the AIR Innovation Awards. Additionally, the notable sub-events feature guided tours, such as the Office House. The exhibition is also among the showstoppers due to various reasons. This includes the sub-event presenting the latest wares of
Orgatec's austellerliste (exhibitor list) encompassing leading companies such as:
Samsung Electronics GmbH;
Keynius BV;
Kinnarps AB;
Trisit Textiltechnologie GmbH & Co. KG;
Adeco AG;
Donati SPA;
TÜV Rheinland AG.
Orgatec Accommodation
Secure appropriate lodging for Orgatec with Travel 2 Fairs Ltd. All that is required is to inform us about the rooms you need, how much you wish to spend, and your desired location. Travel 2 Fairs Ltd manages the rest. Procure accommodations next to Messe Cologne. This will improve your commuting time by gaining invaluable public transport access. We can inform you of the top-quality routes to take to the locale. Apart from reasonable lodging accommodation for expositions, we likewise supply transportation services. One travel method to your hotel is to have a rentable car expecting you at the airport. Another is to schedule an airport transfer in both directions.

Event information might be outdated because of the coronavirus pandemic. More information is available from the organiser.
Past Iterations
Orgatec 2018
Orgatec 2018 marked a new record for the event regarding its participation rates. Held between the 23rd and 27th of October 2018 in Messe Cologne, the edition received 753 exhibitors and approximately 63 000 trade visitants. This signified a 13% increase in exhibitor participation and a 12% increase in visitor attendance.
Orgatec 2022
Orgatec 2022 took place between the 25th and 29th of October 2022 in Messe Cologne. The venue did not include coronavorus safeguards. This was because Germany countermanded its pandemic restrictions. It received 686 exhibiting firms from 43 countries (78% were from abroad) and around 45 000 visitants from 130 nations.
566
international exhibitors
142
represented countries
Our visitors
for the event
Our
Clients