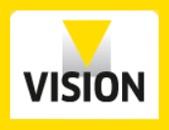 VISION 2024
( 8 October 2024 - 10 October 2024 )
Organizer:
Messe Stuttgart
About the
event
Update
VISION 2024 will continue as planned. Messe Stuttgart will welcome exhibitors and buyers between the 8th and 10th of October 2024. VISION 2024 will not feature for the time being coronavirus safeguards. This is due to the removal of the country's domestic restrictions related to the pandemic. Travellers arriving from China should note that they will have to show negative test results no older than 48 hours. This is due to the instated travel limitations.
Preface
VISION Stuttgart (VISION) is a biannual pivotal trade exhibition hosted in Messe Stuttgart that attracts many industries. It showcases the latest machine-vision innovations and solutions and discusses the newest trends and challenges. It also provides the latest insights and promotes conducting on-site business and networking. This includes presenting and securing deals related to image processing and deep learning. As a result, the fair receives over 6 500 visitants and more than 370 exhibitor firms from 60 nations who conduct around 500 B2B meetings. Participants include plant construction specialists, automotive part suppliers, engineers, electronic manufacturers, et cetera.
About the VISION Expo in Stuttgart
The VISION fair in Stuttgart features many showstoppers as part of its event schedule. This comprises guided tours, Career Centre + Job Board, specialised shows, theme parks, and the VISION Award. It also incorporates the VISION-Start-up World, the Industrial VISION Days, and the Scientific Vision Days.

VISION Stuttgart's exhibitor list features leading enterprises, such as:
Adimec;
BASLER AG;
Beckhoff Automation;
Fujifilm;
Hamamatsu Photonics;
Hitachi;
Lexus Softmac;
Liebherr;
MaxxVision;
Teledyne;
Toshiba;
Sony Europe BV;
Swarovski-Optic AG.
Such companies represent the automation, electronics, aviation, engineering, and automotive industries.
VISION Accommodation
Procure suitable accommodation for the VISION show in Stuttgart before all the good deals are taken with Travel 2 Fairs Ltd. All that is necessary is to inform us about how many rooms you need, how much you wish to spend, and your desired location. Travel 2 Fairs Ltd manages the rest. Book hotels close to Messe Stuttgart and gain valuable access to public transport. We can advise you on the best routes to take to the venue. Aside from affordable hotel accommodation for exhibitions, we also provide transport services. One way to travel to your hotel is to have a rent-a-car wait for you at the airport. Another is to schedule an airport transfer in both directions.
Event information might be outdated because of the coronavirus pandemic. More information is available from the organiser.
Past Editions
VISION Stuttgart 2021
The 2021 edition of VISION took place between the 5th and 7th of October 2021 as a face-to-face exposition. The venue featured the latest coronavirus safeguards. This included precautions such as compulsory mask-wearing. Attendants also needed to present documents such as negative test results before entry. The event occurred at Messe Stuttgart and received over 5 400 trade visitants.
VISION Stuttgart 2022
VISION 2022 was held as a live event between the 4th and 6th of October 2022 in Messe Stuttgart. The event venue did not feature coronavirus safeguards due to the lifting of domestic restrictions related to the pandemic. The event was attended by 6,505 visitors from 60 countries (55% of them had significant investment power) and by 378 exhibitor firms (60% were from abroad).
Our visitors
for the event
Our
Clients