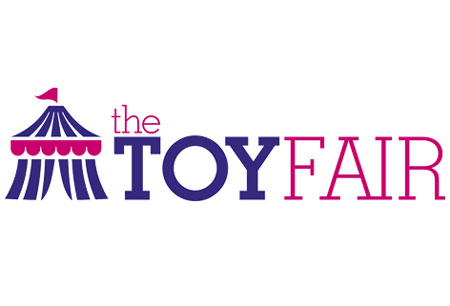 the TOY FAIR 2024
(23 January 2024 - 25 January 2024 )
About the
event
Update
TOY FAIR's 2024 edition will be hosted between 23.01.2024 and 25.01.2024 as a live exhibition. The hosting venue for the event is Olympia London. Currently, the UK does not have venue safety measures in place due to the removal of the domestic restrictions. However, participants arriving from China should note that due to the instated travel limitations, they will have to present a negative test result no older than 48 hours upon arrival in the United Kingdom.
A Brief Introduction
The TOY FAIR is a high-profile international trade fair that creates an accurate snapshot of the trends in children's toys and games. The annual event is a mainstay in London, UK and invites on average 2600 exhibitors from around the world who specializes in toys, hobbies, and games for all age groups. Thousands of buyers, designers, specialists, and licensors are set to arrive. Because the focus falls on retail, the trade fair admits only industry professionals. The TOY FAIR is the place to compete for attention, generate sales leads with potential long-term buyers and distributors, as well as complete large direct sales.
An Industry Profile
What sets the TOY FAIR apart as a procurement platform? The fair has always been inclusive in who gets to exhibit. Alongside established companies and brands, you have smaller companies with vision and experimental approaches to design and execution. Another thing is the variety of what's exhibited. Product groups include dolls, plush animals, wooden toys, plastic toys, model toys and railways, children's books, electronic toys, party games and applied arts. Another reason to consider exhibiting is access to people ready to buy. The entire is represented from buyers and merchandisers to licensors, marketers, distributors, and importers.
Travel 2 Fairs Takes You There
A business trip relies on your location for the event, which is why Travel 2 Fairs ltd specializes in online bookings for exhibition hotels, which not only lighten your budget but are designed to make your trip all the more pleasant. Your personal travel assistant does all the research on deals that cut on travel costs and has excellent access to public transport. We work fast thanks to our database of hotels and can get you a list of deals near Olympia Exhibition Centre the same day you call. This is the way to prepare for all international trade fairs, no matter where they take you.
Past Editions
TOY FAIR 2022
TOY FAIR 2022 took place as a live exhibition at the Olympia Exhibition Centre in London. Participants were encouraged to wear face masks in indoor spaces. The edition received 260 exhibitors.
TOY FAIR 2023
The 2023 iteration of the event improved upon the success of the previous year. It was attended by around 203 exhibitors, including LEGO and Hasbro. The venue, Olympia London, once again did not include coronavirus safeguards due to the improved pandemic situation.
Our visitors
for the event
Our
Clients