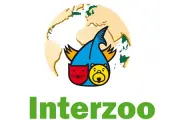 Location:
Messezentrum 1 90471 Nürnberg
Interzoo
!!! Important !!! The 2020 edition of Interzoo has been officially postponed by the organisers due to coronavirus. NEW dates coming soon ...
Are you in need of hotel services for Interzoo 2020? The international exhibition is scheduled for the period between May 19th and May 22nd at Messe Nuremberg and now is the perfect chance to book hotels that are near the venue without overspending. Book hotels near Interzoo 2020 from Travel 2 Fairs ltd and enjoy excellent savings. We have experience with small budgets and large groups. All the while we deliver quality and swift service – receive your hotel offers within a work day from your initial consultation. What's more, we also include the best transport routes to take to the venue.
Hotel Offers For
Interzoo 2020
Novotel Erlangen
3 * * *
Erlangen , Germany
18 May 2020 - 22 May 2020
Excelsior Hotel Nürnberg Fürth, BW Signature Collection
4 * * * *
Furth , Germany
18 May 2020 - 22 May 2020
Holiday Inn Express Nurnberg-Schwabach
3 * * *
Schwabach , Germany
18 May 2020 - 22 May 2020
Arotel Best living Nurnberg
3 * * *
Nuremberg , Germany
19 May 2020 - 22 May 2020
NOVINA HOTEL Sudwestpark
4 * * * *
Nuremberg , Germany
18 May 2020 - 22 May 2020
Hotel Elch
3 * * *
Nuremberg , Germany
18 May 2020 - 22 May 2020