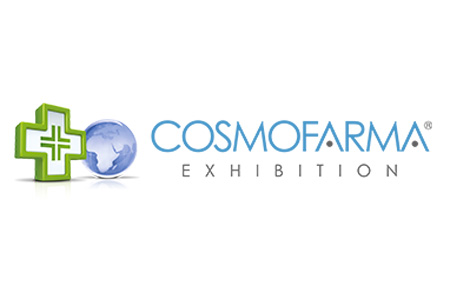 Cosmofarma
( 5 May 2023 - 7 May 2023 )
Location:
Italy , Bologna
About the
event
Update
Cosmofarma 2023 will take place between 05.05.2023 and 07.05.2023 at the Bologna Fiere. The format of the event will be face-to-face. At present, Italy does not have travel restrictions or national Covid-19-related policies in place. This is due to the improved epidemiological situation which warranted their removal during the previous months. As a result, the venue will not have strict safety measures in place, such as the 3G entry policy. Participants will not be required to show documents such as vaccination passports upon arrival in the country and at the venue.
Introduction
The new millennium has new demands and needs from the pharmacy and health care industry, and it's at Cosmofarma that discoveries, research, innovations and groundbreaking practices can be shown from diagnostics to beauty care. Over 400 companies are at the international exhibition, with attendance stands at over 30,000 industry representatives. The program has been scheduled and already there's an increase in bookings for hotels close to the Bologna Fiere. Don't miss out on a good location and excellent rates with Travel 2 Fairs ltd.
Cosmofarma deserves the extra attention you place into your business travel plan, as it has a wide reach and features cutting-edge products in major sectors. The product portfolio covers diagnostics and prevention, nutrition and lifestyle, management and digital, skincare and trichology. You can also establish your credibility through participation in the active program that runs conventions, conferences and ECM courses. Travel 2 Fairs ltd allows you to focus on what matters and takes over the task of making your hotel booking online. We offer better prices, good connections to public transport and a strategic location near the exhibition venue.
Past Editions
2021 Edition
Cosmofarma 2021 was among the event's greatest successes. It took place between 9.09.2021 and 12.09.2021 under the motto "Reaction — Values ​​at the centre". The event took place as a face-to-face exhibition at the Exhibition Centre of Bologna. The event had strict COVID-19 prevention measures implemented at the fair, including social distancing and regular hand sanitation. The edition coincided with Sana, the International exhibition of organic and natural products, and with OnBeauty. Excellent participation was recorded on all days of the fair, showing that the sector has begun the process of restarting and recovering. The rendition received 1150 exhibitors and around 50 000 trade visitors. Such numbers, in particular during the pandemic, show the importance of face-to-face interactions. They also exceeded the expectations of organisers.
2022 Edition
Cosmofarma 2022 continued the success of the 2021 edition. It was held between 13.05.2022 and 15.05.2022 as a face-to-face trade fair. It received over 850 exhibitors and more than 45,000 visitors. The venue, Bologna Fiere, did not feature strict Covid-19 safety measures. This is due to the country removing the related domestic restrictions during the previous months.
Our visitors
for the event
Our
Clients