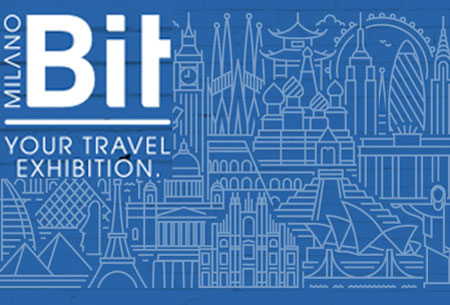 BIT - INTERNATIONAL TOURISM EXCHANGE 2024
( 4 February 2024 - 6 February 2024 )
Organizer:
Fiera Milano S.p.A.
About the
event
Update
The 2024 edition of BIT will be held as a live trade exhibition between the 4th and 6th of February 2024. Fiera Milano will not implement coronavirus precautions. This is due to the country repealing its pandemic restrictions.
Preface
BIT – INTERNATIONAL TOURISM EXCHANGE invites diverse members of the MICA, incentive travel, and tourism industries. Examples include travel agents, tour businesses and tourist committees. It is where they can exchange knowledge and discuss the industry and its future within the upcoming year. The global exhibition presents the latest tourist and traveller behaviour trends. It also focuses on the effects of the present economic and social climate on the related sectors. The iterations often feature more than 2 000 exhibiting firms and 60 000 industry insiders. This is because BIT – INTERNATIONAL TOURISM EXCHANGE has a high B2B focus, as reflected in the program. There are extensive networking and matchmaking events to help you find potential partners and buyers.
BIT – International Tourism Exchange Accommodation
Do not leave your business travel arrangements to the last moment. Instead, let Travel 2 Fairs Ltd handle the task. We specialise in hotel accommodation for trade fairs. As such, we work with every category of hotel in Milan. This ranges from small independent properties outside the city to glamorous brand names near the exhibition venue. All that is required of you is to specify your price range, how many rooms you want and a preference in location. Open your inbox the following day to discover our top deals and discounts.
Past Iterations
BIT 2022
BIT 2022 occurred as a live trade exhibition in Fiera Milano, with the location featuring coronavirus precautions such as social distancing. The edition received 893 exhibiting firms from thirty-one nations.
BIT 2023
BIT – International Tourism Exchange 2023 was a live trade exhibition held in Fiera Milano. The event site did not feature coronavirus precautions because Italy had repealed its pandemic restrictions. Over 1 000 exhibiting firms attended the iteration.
Our visitors
for the event
Our
Clients