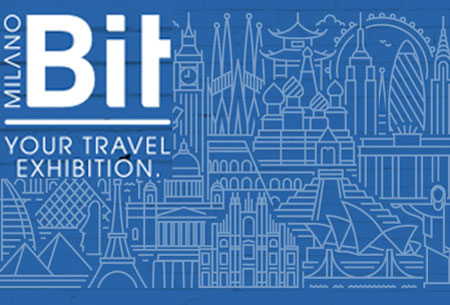 BIT - INTERNATIONAL TOURISM EXCHANGE
(12 February 2023 - 14 February 2023 )
Organizer:
Fiera Milano S.p.A.
About the
event
Update
The 2023 edition of BIT will be held as a face-to-face trade fair between 12.02.2023 and 14.02.2023. Organisers have assured that comprehensive, up-to-date COVID-19 health and safety measures will be implemented at Fiera Milano. Such will include the 3G entry policy. Attendees must present documents such as vaccination passports before entry.
Introduction
BIT - INTERNATIONAL TOURISM EXCHANGE invites travel agencies, tour operators and tourist boards together in one place to exchange experience and shape the face of travel for the upcoming year. The international exhibition targets the behavior of tourists and travelers in today's economic and social climate. Organizers anticipate more than 2000 exhibitors and 60,000 industry insiders to attend. That's a lot of hotel rooms! Don't leave your business travel arrangements to the last moment and leave the task to Travel 2 Fairs ltd.
Travel 2 Fairs ltd specializes in hotel accommodation for trade fairs – as such we work with every category of hotels in Milan from small independent properties outside the city to glamorous brand names near the exhibition venue. All you have to do is specify your price range, how many rooms you want and a preference in location. Open your inbox the following day to discover our top deals and discounts. BIT - INTERNATIONAL TOURISM EXCHANGE has a strong B2B focus, which is reflected in the program. There are lot of networking and matchmaking events to help you find potential partners and buyers.
Past Editions
2022
BIT 2022 took place as a live trade fair between 10.04.2022 and 12.04.2022. The hosting venue for the event was the Fiera Milano, with the location featuring Covid-19 safety measures such as social distancing. The edition received 893 exhibitors from 31 countries.
Our visitors
for the event
Our
Clients