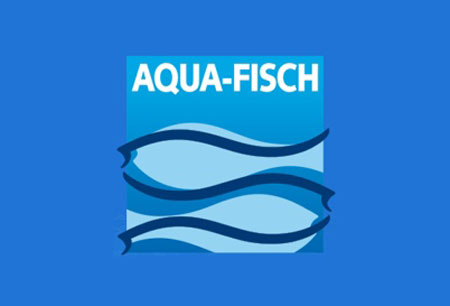 AQUA - FISCH 2024
( 8 March 2024 - 10 March 2024 )
Organizer:
Messe Friedrichshafen
About the
event
Update
AQUA-FISCH is confirmed to occur between March 8th—March 10th, 2024. The trade fair will return to Messe Friedrichshafen and continue where it left off. Coronavirus precautions will not be instated because Germany has repealed its pandemic restrictions.
Calling Card
AQUA-FISCH serves two primary functions. It is Southern Germany's most extensive purchasing platform for fishing products and terrariums/aquarium equipment. It also signifies the official start of the fishing season. Where else will AQUA-FISCH be hosted other than at Lake Constance in Friedrichshafen, Germany? The international trade fair always runs at the end of March in Messe Friedrichshafen. The trade fair gives exhibitors the perfect opportunity to debut products to an audience that has come to make purchases. It is also one of the most extensive social events for the fishing community. The fair accommodates the interest of all age groups. There is always something to do for skilled anglers, fly fishers, aquarists, children, and young adults.
Business Potential
AQUA-FISCH holds a special place in the German fishing community. It is not just a trade fair but the beginning of the season for anglers, fly fishers and aquarists. It is an opportunity for the coterie to network, reconnect, and conduct business. That is why it has earned itself the position of the most extensive fish fair in Southern Germany. What is best about the trade fair is that it presents the entire value chain of fishing and the underwater world. Discover the full spectrum of products available for fishing:
Equipment;
Accessories;
Apparel;
Bait;
Smoking equipment and products;
Small fishing boats.
Those interested in aquariums and terrariums also have ample wares to examine. This includes enclosures, tanks, food, lighting, equipment and plants.
Did You Know?
AQUA-FISCH is all about creating the atmosphere and engaging the community. The products are just on a static display. Instead, there is a demonstration pool for examining boat and bait demonstrations. Of course, you can get incredible skill improvement tips thanks to the invited experts in the lecture forum. The programme is built around practical advice. The topics range from technique to proper equipment. Another way to improve your fishing is by seeing the European Fly Fishing Association (EFFA) experts showcase their abilities. There is even a specialised area for children and young adults who want to try out.
Your Hotel room in Friedrichshafen
Thousands compete for the best hotels in Friedrichshafen. Travel 2 Fairs Ltd helps you beat them to the top deals on the market. The size of the job does not matter. We are comfortable servicing a large group (20 people or more) and single travellers. The same goes for budgets. With us, you will secure the perfect hotel booking online for AQUA-FISCH and make excellent savings. From budget accommodation to luxury apartments, we offer it all. Want to be directly opposite Messe Friedrichshafen? We can secure a room just a few minutes from the exhibition centre. Travel 2 Fairs Ltd also provides airport transfers and is a rent-a-car vendor.
Past Iterations
AQUA-FISCH 2023
AQUA-FISCH 2023 occurred as a live trade exhibition between 03-05.03.2023. Messe Friedrichshafen did not include coronavirus precautions. This was because the country repealed its pandemic restrictions. AQUA-FISCH 2023 featured 18 200 visitants and 129 exhibiting firms.
16,000
square metres of exhibition space
Our visitors
for the event
Our
Clients