Top Events in September 2022
7 Sep 2022
Introduction
September can be one of the most productive months in the trade show calendar. It is a month during which several must-attend trade shows take place. This allows members of various industries to prepare for the upcoming seasons. This includes learning about potential new trends, innovations, and information. Yet, knowing which leading trade fair will be held during the upcoming month can be challenging. Among the means of reducing such difficulties is learning about forthcoming events. Listed below are the top events in September 2022.
IFA Berlin (01.09.2022–06.09.2022)
IFA Berlin is a leading consumer and home electronics trade fair that presents the latest sector innovations. It receives representatives such as manufacturers, suppliers, distributors, engineers, and end users. Example sectors that are presented include the media. Photo, video, and audio entertainment are also featured. So are intelligent devices and home entertainment. The event is one of the must-attend hotspots for the latest technology trends. This is due to its programme, which features keynotes, festivals, and cultural miles. The event often receives over 230,000 participants. These include notable companies such as Alibaba.com, Asus Computer GmbH and Bosch.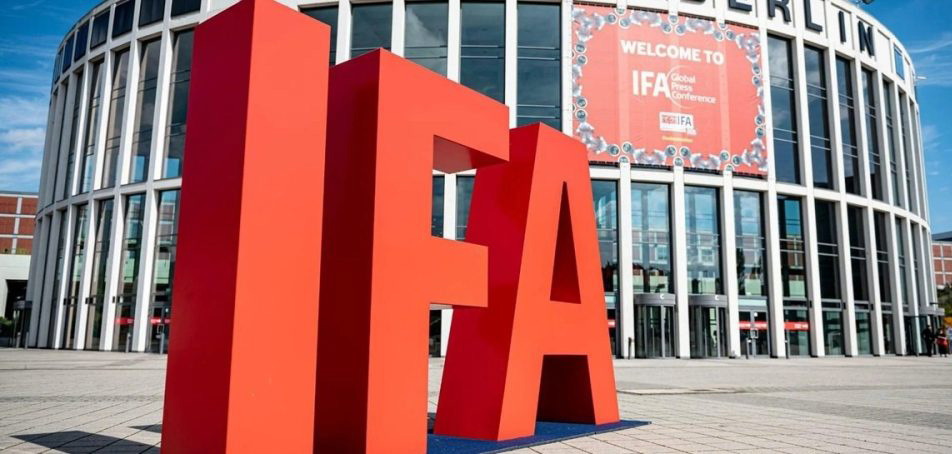 Image: Dealerscope
SMM (06.09.2022–09.06.2022)
The marine industry and affiliated sectors should not overlook attending SMM. It is a trade fair that features the wares of over 2,000 exhibitors. These range from start-ups to leading companies such as 3A Composites GmbH. Attendees can examine the latest shipbuilding, ports, propulsion, deployment, and cargo handling developments. SMM is also the location for conducting business with thought leaders such as Toshiaki Hori. It attracts premier shipbuilders and important industry participants from the entire value chain. Marine experts, government representatives, and the science community likewise attend. Additional emphasis will be placed on big data, cybersecurity, and environmental changes. Among the means to accomplish this will be the recently introduced Green Route. It will underline the demand for environmentally friendly initiatives. Additionally, clean alternatives to the current methods will be addressed and shown.
Image: Marinetraffic
Kind+Jugend is a must-attend trade fair for the wholesale, gaming, education, and medical sectors. The fair features leading companies such as Aloha Kids, SMEs and start-ups. This is due to the diverse wares on display, such as toys, prams, clothing, and care products for mothers. The event presents the latest trends, innovations, and ideas regarding the industry. These include using games to educate children and implementing sustainability.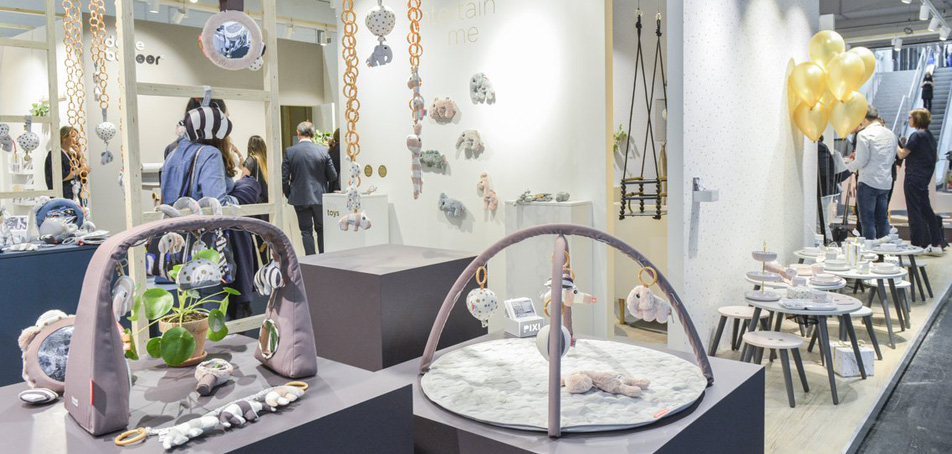 Image: Kind + Jugend
IBC (09.09.2022–12.09.2022)
Members of the entertainment, media, and technology industries should consider attending the IBC. This trade fair is a central platform for presenting the latest insights. Such include new means to reach target audiences and the latest technological breakthroughs. Over 50,000 participants attend the event. They range from government representatives to leading companies, such as Dell Technologies. Attendees can choose from attending lectures to engaging in networking activities. One example is the Partnership Pavilion.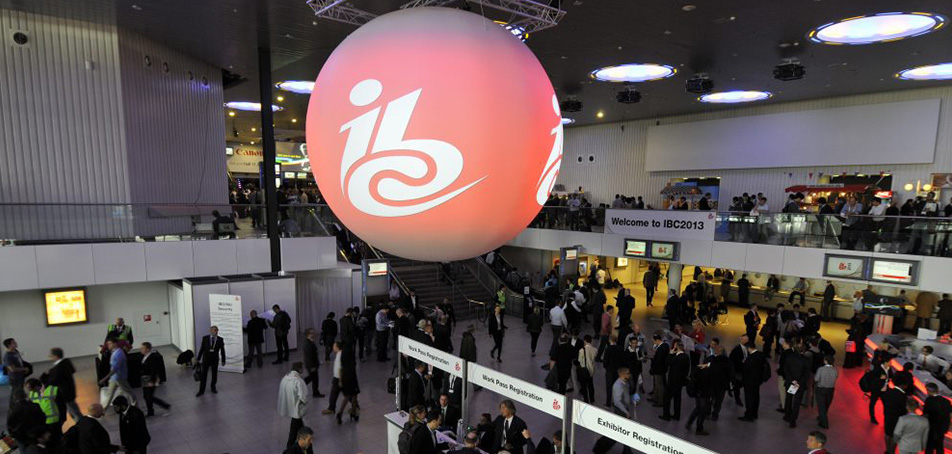 Image: Tvtechnology
Drinktec (12.09.2022–16.09.2022)
Among the must-attend events for the Food and beverage industry is Drinktec. In particular, it is an essential trade show for the beverage and liquid food sectors. The related market segments such as logistics also attend. This is due to its diverse support programme, which allows attendees to complete various goals. These range from learning about the latest megatrends to presenting innovations. The mentioned opportunities include networking with key players, such as Steve Adams.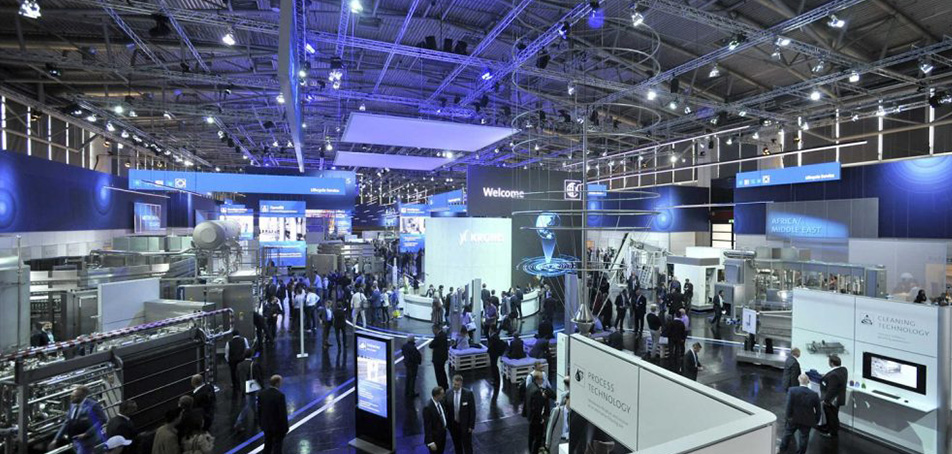 Image: Drinktec
Automechanika Frankfurt is one of the automotive industry's must-attend trade fairs. This is due to it serving as the networking and innovation stage for various sectors. Instances include manufacturing and automotive services. It features a diverse programme that spans segments such as classic cars. This results in participants such as Dieter Wilheim from Daimler Truck AG attending the fair. They participate as visitors, speakers, or exhibitors. This provides ample opportunities for companies such as Alibaba.com and BARDAHL to start-ups. The 2022 edition, in particular, will mark the restart of the industry after the onset of the pandemic. The Covid-19 pandemic resulted in the cancellation of the 2020 rendition and the digital hosting of the one for 2021. The event will place a high focus on sustainability. It will achieve it by devoting a trade fair day to the subject of re-manufacturing.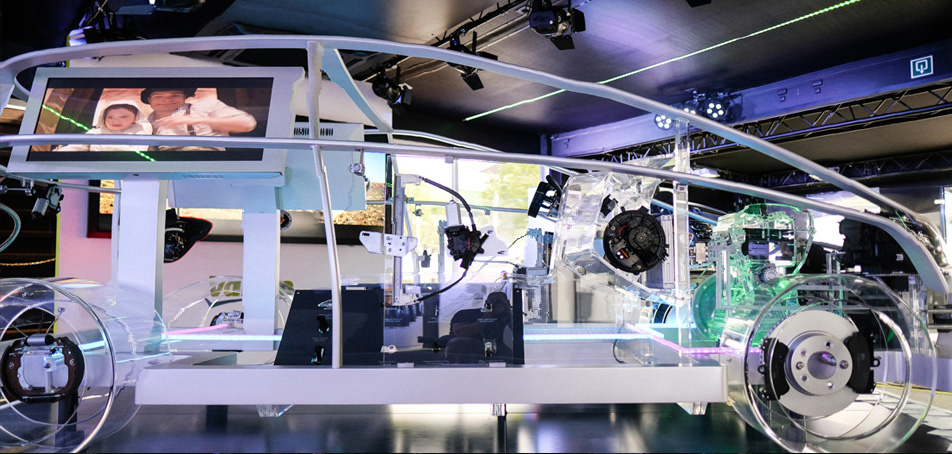 Image: Automechanika
Inter Tabac (15.09.2022–17.09.2022)
Among the most important trade shows for the tobacco industry is Inter Tabac. It is a central presentation, innovation, and information hub for tobacco-related products. These include new plant sorts, shisha, e-cigarettes, and others. During the fair, attendants can learn about the latest legislation challenges and technologies. They can also study the newest best practices and pairings. Examples include the types of rum that blend well with cigars. Leading industry players and market leaders such as Jason Q. Tian present such crucial information.
Image: InterTabac
Glasstec (20.09.2022–23.09.2022)
Glasstec is one of the influential trade fairs for the glass industry and its related sectors. This is due to it being the central presentation hub for the latest standards, innovations, and trends. Instances include the newest manufacturing technologies as well as novel products. These are presented by leading companies, including from the top growth markets. Among the companies to display their latest developments are BASF Corporation and ISE. Leading speakers like Heiko Herden also discuss innovations and new challenges.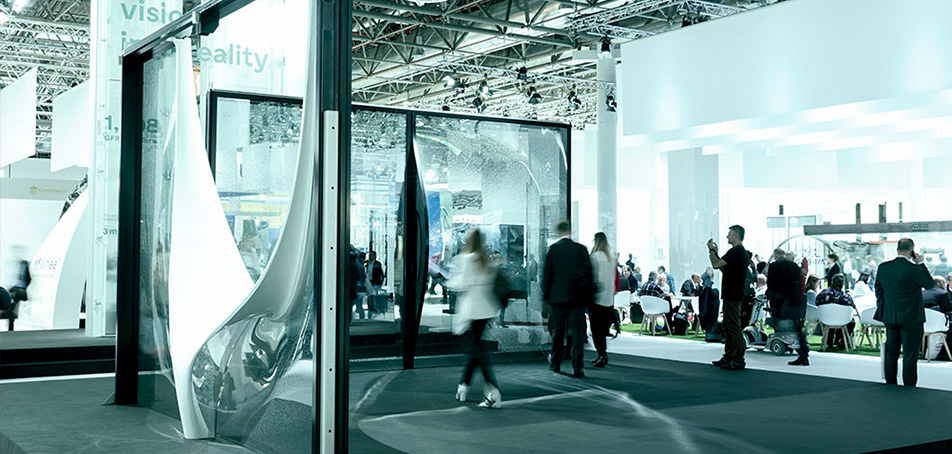 Image: Glasstec
InnoTrans (20.09.2022–23.09.2022)
Transport technology experts and other transport industry members should not overlook attending InnoTrans. It presents new transport technologies and solutions. These range from novel public transport and railways to interior and tunnel construction. The biannual event features a diverse programme. It includes static displays and hotspots for the public. Among them are students who attend to seek new employment opportunities.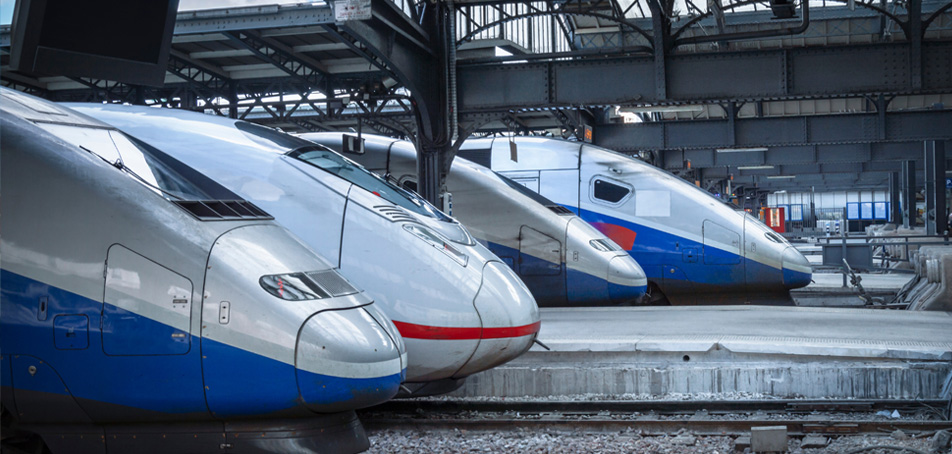 Image: Txmgroup
New business opportunities and novel technologies await the security industry at Security Essen. The trade fair held once every two years is among the main presentation stages for the sector. It is the location where participants can examine new cybersecurity and surveillance products. Participants also discuss new challenges, such as training security using E-Learning. These are discussed by lead speakers such as Filip Antunovic from AWZ Bodensee GmbH.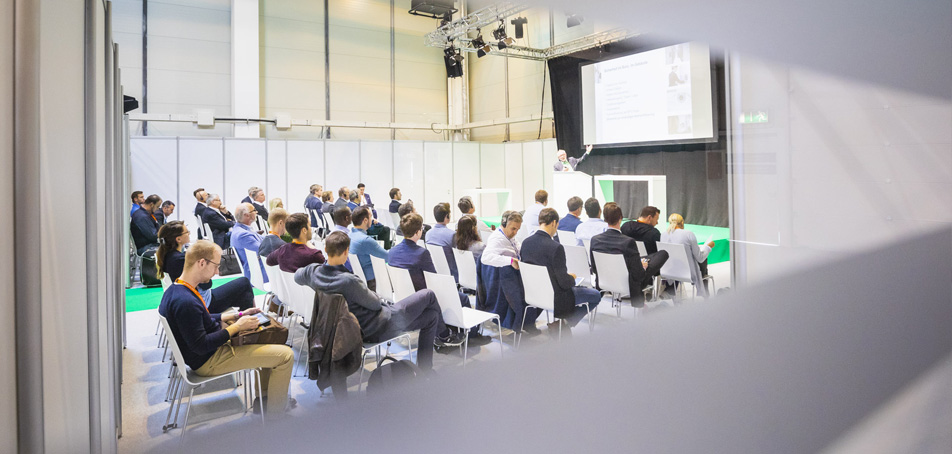 Image: Security Essen
IAA is a novel mobility forum with an extensive past. Initially founded in 1897 as a trade fair, the event has gradually altered to its current format. It is the main event for diverse participants. These range from commercial vehicle manufacturers to technology providers, suppliers and service providers. They gather to learn about converting the mobility sectors into sustainable industries. The audience also features the public and various government organisations. Among them are TÜV NORD Mobilität GmbH.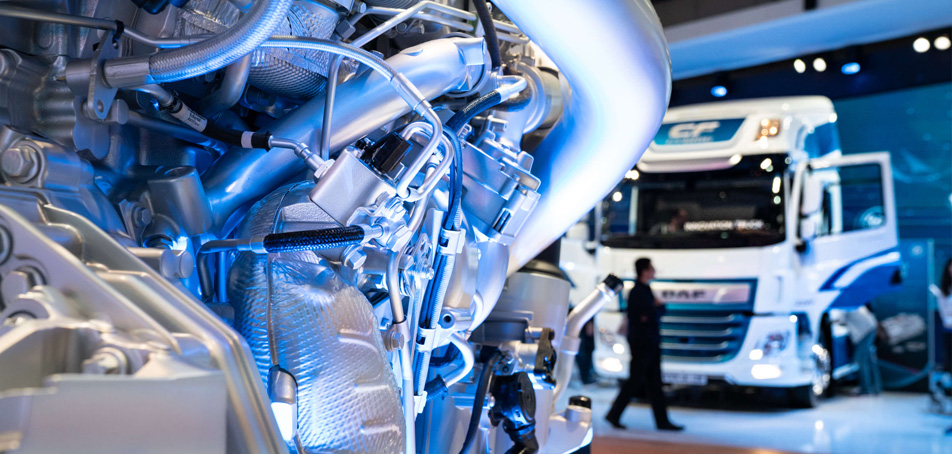 Image: IAA Transportation
DMEXCO (21.09.2022–22.09.2022)
DMEXCO is one of the central trade fairs for the sectors related to marketing. Among them are media production, advertising, marketing, paper, and printing. The event is a must-attend for them as it presents the latest information on reaching target audiences, such as new means of content creation. The examples feature new social media techniques. Attendants can also network with leading speakers that represent companies such as Fiverr, Pinterest, Google, Nestle, and Twitter. Among the goals of the highly expected 2022 edition of DMEXCO will be providing answers to critical challenges. One such issue is the role of digitalisation in the post-Covid-19 World. It will also address the priorities the digital sector must adapt for the future. Other topics that will be discussed are sustainability, digital platforms, innovative works, and intelligent structures. These will be highlighted topics of the Conference and Start-up Village!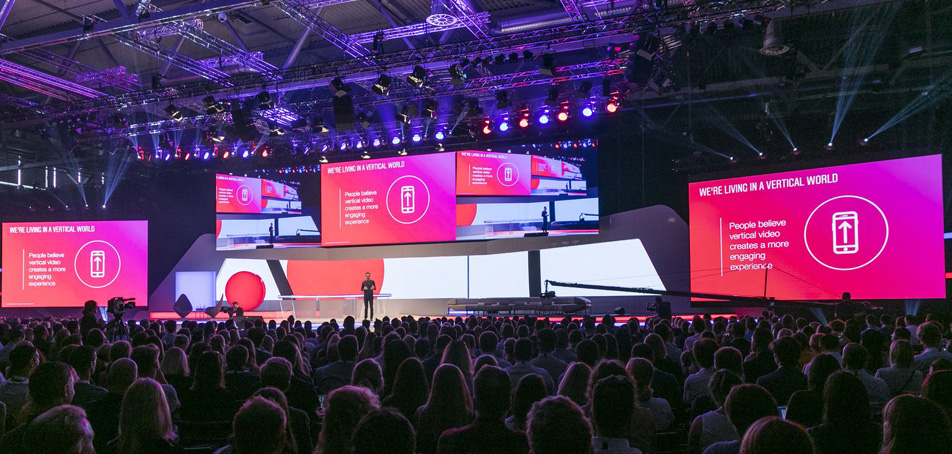 Image: Horizont
The International Hardware Fair will present the latest hardware industry innovations. These will range from the latest fastening techniques to DIY supplies. The fair will also discuss the newest sector challenges. Visitors can look forward to lectures featuring lead speakers like Markus Arnold, Daniel Blömers, and Dooren Schumm. They can also network with leading companies. Examples include Acme United Europe GmbH and Zentralverband Hartwarenhandel eV.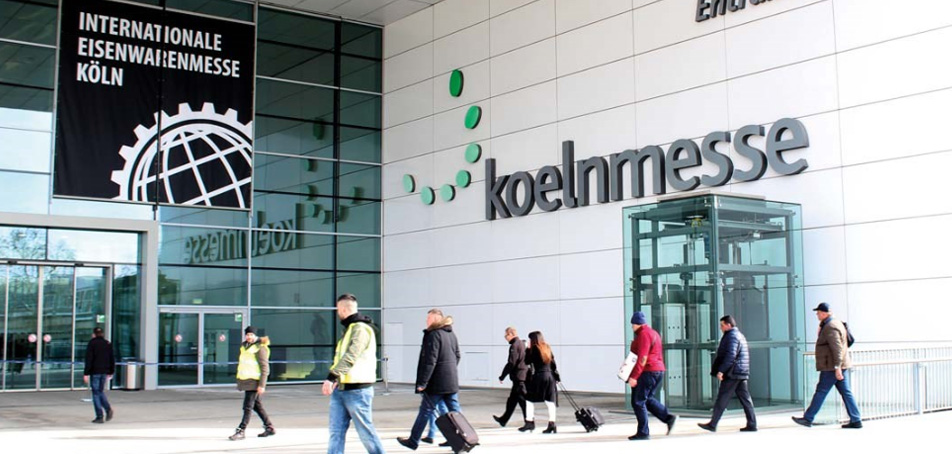 Image: Fastenerandfixing
Aluminium (27.09.2022–29.09.2022)
Among the most important trade exhibition for a diverse range of industries is Aluminium. The event presents the newest aluminium applications, innovations, developments, and solutions. Leading producers, processors, and technology suppliers display these. End consumers and construction experts should consider attending. Both to learn about these innovations and to network with leading companies such as EGA.
Image: Lightmetalage
Summary
September is a month during which industries can gain insights by attending leading trade fairs. Yet, knowing which trade shows to visit is one step towards a successful business trip. Another vital action that should be taken is to secure hotel accommodation. It will ensure that you will be prepared and well rested during your participation. A step with which an extensive database can aid.