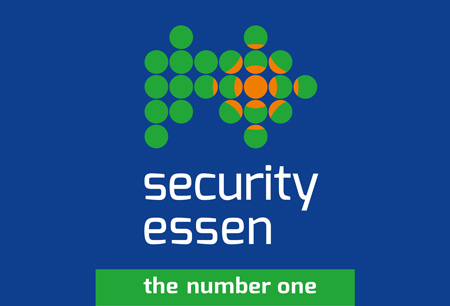 security essen 2024
(17 September 2024 - 20 September 2024 )
Organizer:
Messe Essen GmbH
About the
event
Update
Security Essen 2024 will occur between the 17th and 20th of September 2024. Messe Essen will not feature coronavirus safeguards. This is because Germany has countermanded its pandemic restrictions.
Preface
Security Essen (Security Essen Dusseldorf) is a leading trade fair for the safety and security industry. It is an international trade show established in 1974. Security Essen's hosting location is Messe Essen, and the event occurs annually. It serves as an essential innovation and information-providing platform. Security Essen receives over 950 exhibiting firms from more than 40 nations and 36 000 trade visitants from over 120 countries. Such participants attend from Australia, Denmark, Egypt, India, and the USA.
About Security Essen
Security Essen receives attendants from the
safety and security
industry. Also, it is attended by IT, education, financial and DIY sectors. The construction, banking, and defence industries similarly participate.
The Security Essen exhibition includes highlights, such as the Cybersecurity Conference and the Start-up Area. The Security Innovation Award, DNS Conference, and German-Dutch Security Forum are also must-attends. So are the Fire Protection Forum, Security Experts Forum, and guided tours. This also applies to the live demonstrations and the Day of training. The comprehensive exhibition, spanning eight exposition halls, is also a show-stopping sub-event worth attending. These present wares like security services, fire/intrusion systems, protection, and cybersecurity.
Security Essen's exhibitor list incorporates leading enterprises, such as:
ABUS;
OxyReduct;
Optima;
Dedrone GmbH;
DynaColor;
AMC Electronica;
Advancis;
Dahua Technology GmbH;
Deutsche Telekom;

Procell by Duracell Germany GmbH;
Hexagon;
HIKVISION Deutschland GmbH;
Honeywell;
HTC parking & security bv;
PULSAR;
Ajax;
Toshiba Electronics Europe GmbH.
Security Essen Accommodation
Secure appropriate lodging for Security Essen with Travel 2 Fairs Ltd.
All that is required is to inform us about the rooms you need, how much you wish to spend, and your desired location. Travel 2 Fairs Ltd handles the rest. Procure accommodations next to Messe Essen. This will improve your commuting time by gaining invaluable public transport access. We can inform you of the top-quality routes to take to the locale. Apart from reasonable lodging accommodation for expositions, we likewise provide transport services. One travel method to your hotel is to have a rentable car expecting you at the airport. Another is to schedule an airport transfer in both directions.
Event information might be outdated because of the coronavirus pandemic. More information is available from the organiser.
Past Iterations
Security Essen 2022
The 2022 iteration took place as a live event between the 20th and 23rd of September 2022. Messe Essen did not incorporate coronavirus safeguards because of the countermanding of the pandemic restrictions. The event was attended by 383 exhibitors from 36 nations and by approximately 17 000 visitants. 77% of the attendees were decision-makers.
Our visitors
for the event
Our
Clients