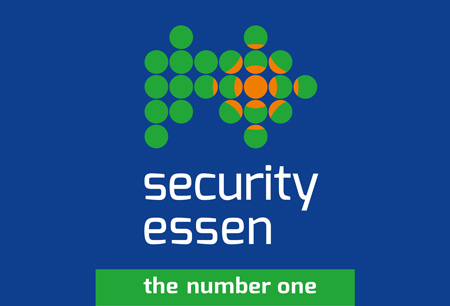 security essen
(17 September 2024 - 20 September 2024 )
Location:
Germany , Essen
Organizer:
Messe Essen GmbH
About the
event
Update for the Event
Security Essen 2024 will be held between 17.09.2024 and 20.09.2024. Messe Essen will not feature Covid-19 safety measures. Germany does not have travel restrictions.
Introduction
Security Essen
is a leading trade fair for the safety and security industry. It is an international trade show established in 1974 and takes place every two years at Messe Essen. The event serves as an essential innovation and information-providing platform.
Security Essen receives
over 950 exhibitors from over 40 countries
and
36,000 trade visitors from more than 120 nations
. Such participants attend from Australia, Denmark, Egypt, India, and the USA.
About Security Essen
Security Essen receives attendants from the
safety and security industry
. It also accepts participants from the IT, education, financial and DIY sectors. The construction, banking, and defence industries
similarly
attend.
Security Essen features highlights such as the Cybersecurity Conference and the Start-up Area. The Security Innovation Award, DNS Conference, and German-Dutch Security Forum are also must-attends. So are the Fire Protection Forum, Security Experts Forum, and guided tours. This also applies to the live demonstrations and the Day of training. The comprehensive exhibition is also a show-stopping sub-event worth attending. It spans eight exhibition halls. These present wares like security services, fire/intrusion systems, protection, and cybersecurity.
Lead exhibitors include ABUS, OxyReduct, Optima, Dedrone GmbH, DynaColor and AMC Electronica.
Security Essen Accommodation
Seek hotels for
Security Essen
before all the good deals
are taken
and land your dream price with Travel 2 Fairs Ltd
. Tell us how many rooms you need, how much you are willing to spend, and where you want to
be located
. Travel 2 Fairs Ltd manages the rest. Book hotels close to Messe Essen and gain valuable access to public transport. We
advise
you on the best routes to take to the venue. Asides from affordable hotel accommodation for exhibitions, we also provide transport services. One way to travel to your hotel is to have a rent-a-car wait for you at the airport. Another is to schedule an airport transfer in both directions.
Due to the corona pandemic (COVID-19), trade fair and event information may be obsolete. You can get more information from the organiser.
Past Editions
2022
Security Essen 2022 took place as a live event between the dates of 20.09.2022 and 23.09.2022. Messe Essen did not feature Covid-19 safety measures due to the lifting of the related pandemic restrictions. The event was attended by 383 exhibitors from 36 nations and by around 17,000 visitors with 77% of the attendees being decision-makers.
Our visitors
for the event
Our
Clients