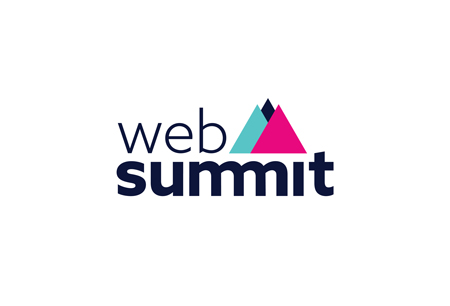 Web Summit
( 1 November 2022 - 4 November 2022 )
Location:
Portugal , Lisbon
About the
event
Covid-19 Event Update
The 2022 edition of Web Summit will take place between the dates of 1.11.2022 and 4.11.2022. The event will occur as a face-to-face event between the hosting locations of Altice Arena and Feira Internacional de Lisboa. The event venues will feature strict COVID-19 prevention measures to ensure the safety of participants. Among the safety measures that will be put in place at the venue will be social distancing and the 3G entry policy. Attendees must show documents such as negative test results, proof of recovery or immunisation certificates.
Web Summit – A Brief Introduction
In the digital and software tech industry, Web Summit is the one event that no startup misses, and it has to do with the high potential to meet with investors and high-ranking speakers. The annual conference takes place in Lisbon, Portugal at the ultra-modern Feira Internacional de Lisboa and is a big hit with every edition. In 2019, Web Summit saw well above 70,000 professionals from a total of 163 countries in total. These include 1200 investors, 8500 developers, 2500 startups and more than 1200 international speakers. That's reason alone to buy yourself a ticket!
An Industry Profile
It's not a tech conference without the topics of the day revolving around venture capitalism and the latest in emerging technologies. Web Summit goes beyond in the search for new cutting-edge tech companies through its PITCH stage meant for startups and investor meetings, which feature VCs, LPs, angel investors and major international funds. Developers also come from every skill level and background with a total of 178 languages represented, the most common of which are Java, JavaScript, Python, C/C++/C#, and Ruby. In addition to the PITCH stage, programming holds the so-called Mentor Hours and a spectacular lecture program with names like Sarah Friar, Brad Smith, Drew Houston and Roberto Azevêdo.
Travel 2 Fairs Takes You There
It's time to automate the way you plan your business trips and that's where Travel 2 Fairs ltd comes in. What we do is assign you a personal travel assistant who does the research for hotels in Lisbon for you and creates a list of the best hotels for Web Summit. Your assistant is there to answer any questions and make amends for your online hotel booking. Finding the best location is crucial, and we always strive to book rooms close to Feira Internacional de Lisboa. Travel 2 Fairs ltd has worked with single travellers as well as groups of more than twenty travellers.
Past Editions
2021 Edition
The 2021 edition of the Web Summit took place between 1.11.2021 and 4.11.2021 at the Altice Arena in Portugal. The event took place as a live trade fair. The event was staged as a live trade show. Rigorous COVID-19 safety measures were put in place at the host venue. Such precautions were required to guarantee the safety of the over 42,000 attendees. Safety precautions such as social distancing and the 3G admittance policy were installed. Before entering the venue, attendees were obliged to maintain a social distance of 1.5 metres. They also had to present papers, such as negative test results. The edition featured 748 speakers, 1.519 startups, 872 investors, 1.878 media members, and 211 partners. A total of 128 countries were represented in the live edition.
Our visitors
for the event
Our
Clients