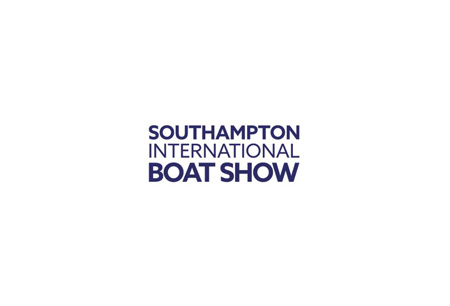 Southampton Boat Show 2024
(13 September 2024 - 22 September 2024 )
Organizer:
British Marine Federation
About the
event
Update
Southampton Boat Show 2024 will occur in Mayflower Park between the 13th and 22nd of September 2024. The event will be held in an in-person format without coronavirus safeguards. This is because the United Kingdom has lifted its pandemic restrictions.
Preface
The Southampton International Boat Show is the UK's most extensive and popular boating festival. It showcases a wide range of boats and products from many worldwide marine brand names. The Boat Show also showcases the most up-to-date and advanced marine technologies. The Boat Show occurs in Mayflower Park.

Southampton Boat Show attracts a large group of attendees from both the UK and the world. For instance, one edition received over 100 exhibitors and 103 000 visitors. Besides the UK, attendees come from countries such as the USA, the Netherlands, and Germany. Specialists tend to be manufacturers, distributors, traders, and salespeople. Many are also heads of projects, innovators, or marina developers.
About the Southampton Boat Show
The Southampton Boat Show is a leading boating festival and maritime industry highlight. Its goals include showcasing the latest innovations and promoting brand growth. It furthermore aims to encourage networking and drive sales. Organisers provide attendees with ample opportunities through diverse sub-events to achieve such goals.

The sub-events are frequently part of the Spotlight Days. These are themed days that present the latest issues within the industry. Examples include subjects related to pedagogy, environment, women, and associations. Each such challenge is debated during a specific day. Most frequently, the Spotlight Days influence the topics of the Foredeck Stage. It includes panel meetings, conferences, and presentation sessions that overview various subjects of interest.

The Southampton Boat Show likewise features many zones that allow participants to examine various wares and topics. One such location is the Water Sports Zone. It is the showcase site for water sports, such as paddleboarding and windsurfing. This includes being able to examine brands, as well as experience such sports via the Try-a-Boat and Get Afloat shows.

Similar in intent is the Dinghy Zone. It displays the latest dinghies, trailer vessels, cabin cruisers, boat-building providers, equipment, seafaring clubs, holiday suppliers and training opportunities. Additionally, visitants can learn about operating such a vessel via the on-site training site provided by RYA - the Royal Yachting Association.

Participants should also consider the similar Classic & Day Boat Zone. It is the location for examining classic boats. Such include day boats, wooden models, materials, and equipment. Additionally, participants can learn about boat woodworking skills. This is due to the training area that includes on-site demonstrations, building technique talks, and keynote speeches. Attendants should also consider the Show Marina. This is a purpose-made marina berth zone for presenting various sailing, power, tender, and chase boats.

Southampton Boat Show's exhibitors include leading companies such as:
Yamaha;
Suzuki;
Decathlon UK;
Bentley Motors;
Bluegame Yachts;
Corsiva;
Cranchi;
Cruising Association;

Dehler Yachts;
Dutton Cars;
Ecobat Battery;
Engines Plus Ltd;
Fjord Motor Yachts;
Global Distribution;
Honda;
John Deere & Shire;

Kawasaki Watercraft UK;
Princess Yachts;
SamBoat;
Sevenstar Yacht Transport;
Solaris;
Volvo Penta;
Webasto;
Garmin.
Many industries are present at the event during its editions. Such include apparel, water sports, yachting, the marine sector and sea-coast guard agencies.
Southampton Boat Show Accommodation
Procure suitable accommodation for Southampton Boat Show before all the good deals are taken with Travel 2 Fairs Ltd. All that is necessary is to inform us about the rooms you need, how much you wish to spend, and your desired location. Travel 2 Fairs Ltd manages the rest. Reserve lodgings adjacent to Mayflower Park and gain valuable access to public transport. We can advise you on the best routes to take to the venue. Aside from affordable hotel accommodation for exhibitions, we also provide transport services. One way to travel to your hotel is to have a rent-a-car wait for you at the airport. Another is to schedule an airport transfer in both directions.
Event information might be outdated because of the coronavirus pandemic. More information is available from the organiser.
Past Iterations
Southampton Boat Show 2021
The Southampton Boat Show 2021 occurred between 10-19.09.2021. The event took place as an in-person event at Mayflower Park. The iteration included strict COVID-19 prevention measures, including participants needing to provide negative tests. The exhibition was hailed as one of the most successful yet. The 2021 rendition showcased over 350 brands and over 500 boats, including many new debuts. Over 88 000 visitants attended despite the pandemic. This showed the importance of the event. The rendition featured many changes, including a new layout, five dedicated zones, and a larger footprint. Over 30 yachts made their debut on the marina or land. Over 13 760 visitants showed a wish to try water-sports-related activities.
Southampton Boat Show 2022
Southampton Boat Show 2022 occurred in Mayflower Park between 16-25.09.2022. The locale did not feature coronavirus safeguards because the UK removed its pandemic restrictions. The event received 685 exhibitors and over 83,000 visitors on more than 70,000 m2 of event space.
Southampton Boat Show 2023
Southampton Boat Show 2023 occurred as a live event between 15-24.09.2023. It featured over 92 000 visitants. They examined the wares of 640 exhibiting firms.
40+
media representatives
Our visitors
for the event
Our
Clients