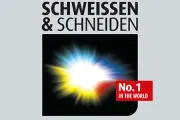 Location:
Norbertstrabe 2, 45131 Essen, Germany
SCHWEISSEN & SCHNEIDEN
SCHWEISSEN & SCHNEIDEN 2021 is comfortably far away to be able to discover early booking deals in Essen that won't cost you a small fortune. Travel 2 Fairs ltd can help you choose the right hotel booking near SCHWEISSEN & SCHNEIDEN 2021 and keep you firmly within budget. The edition dates cover the period September 13th – September 17th. Tell us how many beds you need and what your ideal price range is. We compile a list with the best deals for you and all you have to do is pick the best one. It's that easy to book hotels close to Messe Essen!
Hotel Offers For
SCHWEISSEN & SCHNEIDEN 2021
Hotel Astoria City Resort
3 * * *
Essen , Germany
13 Sep 2021 - 17 Sep 2021
ibis Essen Hauptbahnhof
2 * *
Essen , Germany
12 Sep 2021 - 17 Sep 2021
Webers - Das Hotel im Ruhrturm
3 * * *
Essen , Germany
12 Sep 2021 - 17 Sep 2021
Mercure Hotel Plaza Essen
4 * * * *
Essen , Germany
12 Sep 2021 - 17 Sep 2021
Hotel Bredeney
4 * * * *
Essen , Germany
12 Sep 2021 - 17 Sep 2021
TOP CCL Hotel Essener Hof
4 * * * *
Essen , Germany
13 Sep 2021 - 17 Sep 2021