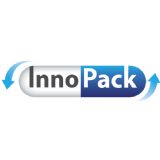 InnoPack
( 1 November 2022 - 3 November 2022 )
Location:
Germany , Frankfurt am Main
About the
event
Located parallel to other influential events in the pharmaceutical industry CPhI Worldwide, ICSE, P-MEC and FDF, InnoPack has an established reputation at the forefront of solutions and developments in pharmaceutical packaging and drug delivery systems. Arriving in Frankfurt, Germany, the international exhibition is set to bring in a large crowd. The combined number of visitors for all events sits at upwards to 2500 exhibitors and 45,000 trade visitors. There's one thing this information should tell you – there's going to be rush for hotels in Frankfurt. Land the deals of the year early on and give Travel 2 Fairs ltd a call.
Bespoke business travel is what Travel 2 Fairs ltd excels at. One phone consultation allows us to arrive at a hotel booking online that best serves your business goals. Tell us a price range, number of travels in your party, and where you want to stay. We can drop you right next to the exhibition venue or remove you to a quiet residential area with good transport connections. The decision is entirely up to you. InnoPack is where you can meet potential new clients, strengthen the connections you have already made, and survey the landscape of the industry.
Our visitors
for the event
Our
Clients