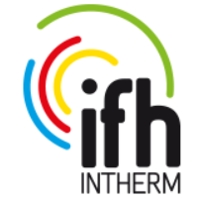 IFH - INTHERM
(23 April 2024 - 26 April 2024 )
Location:
Germany , Nurnberg
About the
event
Covid-19 Update
IFH - INTHERM 2024 will be held between 23.04.2024 and 26.04.2024 as a live trade fair. The hosting location for the event will be Messe Nuremberg. Currently, Germany has eased domestic Covid-19 safety measures due to the present epidemiological situation. Yet, attendees should not that they will be highly advised to follow several recommendations. This will include wearing face masks in situations where congestions are unavoidable. Attendees should note that, due to the ongoing travel restrictions, they will not have to prevent upon arrival in the country 3G entry documents. However, if they are departing from a virus are of concern, they will have to quarantine for 14 days. Currently, there are no countries with such a designation.
Introduction
Modern life relies on the advances and sustained effort in the management of sanitation, heating and air conditioning. Any company with the ambition to prosper in the global market has to pencil in the dates of IFH - INTHERM. The international trade fair is a major cross-industry event that champions technological innovation. Right now the main focus falls on renewable energies and a greener tomorrow as presented by 700 exhibitors in Nuremberg, Germany. Organizers are preparing for an audience exceeding 45,000 trade visitors for the period April 21st - April 24th. The best time to get your hotel booking online is now and Travel 2 Fairs ltd can assist!
The exhibition has a lot to offer you in terms of business opportunities. Product launches result in heightened buzz and increase in overall sales leads. You have freedom to be as niche as you want as the product categories cover everything – sanitary engineering, heating technology, renewable energy, air conditioning and ventilation technology, plumbing, measuring, testing, control, workshop equipment and more. Book your hotels as early as today! T2F makes business travel affordable for companies of all financial means and tailors your stay to your specific needs and wants.
Past Editions
2022
IFH - INTHERM 2022 marked the successful restart of the trade fair and its live editions. The trade fair took place as a face-to-face event between 26.04.2022 and 29.04.2022 at Messe Nuremberg. The venue did not feature strict Covid-19 safety measures, such as the 3G entry policy. This was due to the country lifting its related domestic restrictions in the previous weeks. The edition received a total of 39,000 participants including 29,600 visitors, 71% of which were key decision-makers. 90% of the participants rated the event as good or very good.
Our visitors
for the event
Our
Clients