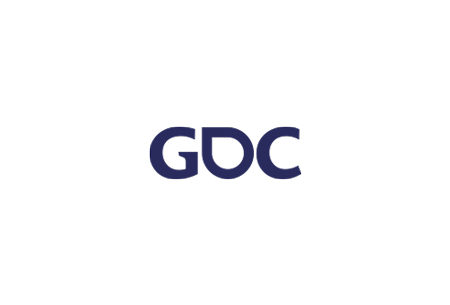 Game Developers Conference 2024
(18 March 2024 - 22 March 2024 )
About the
event
Update
The 2024 edition of the Game Developers Conference will be hosted as a live trade fair at the Moscone Convention Center between the 18th and 22nd of March 2024. The event venue will not feature strict coronavirus precautions. This is due to the country repealing its pandemic restrictions.
Game Developers Conference – A Brief Introduction
The Game Developer's Conference (GDC) is one of the biggest and most important conferences slash expos within the gaming industry in the world. This annual event runs out of different locations, but is currently based in San Francisco at the Moscone Center. Every year GDC seems to grow bigger and attendance records reflect this clearly – the edition in 2019 scoring the highest attendance record in its entire history. That's 29,000 international visitors. The expo itself offered solutions and products from 550 exhibitors in total. That makes the Game Developers Conference a premier platform for innovation, business, and networking.
An Industry Profile
GDC defies definitions and limits as it's become such a monumental event with an area dedicated to just about any form of hardware, software, and solution for game development. The platforms have certainly grown to include consoles, mobile and handheld devices, tablets, online, computer games and most recently VR and AR. GDC is also the place to learn and play new releases as well as enjoy playable indie games, retro games and alternative controllers. The conference portion of the event is exceptionally elaborate with more than 800 items to enjoy from lectures to panels to discussions. The audience is varied and has come to include developers, engineers, trainees, distributors, programmers, artists, producers, game designers, audio professionals and publishers.
Travel 2 Fairs Takes You There
Travel 2 Fairs ltd is a valuable resource for your travel preparations for the Game Developers Conference. We know all the great spots in San Francisco and can find the best deals on the markets no matter what your budget is. You're assigned a personal travel assistant, who deals with the reservations and is there to assist you in any capacity at any time. The size of your party is also not a challenge as we regularly work with small groups or large parties over twenty people. Whatever the case, we look to place you in a quality hotel near the Moscone Center.
Past Iterations
Game Developers Conference 2022
The GDC took place between 21-25.03.2022 as a hybrid trade exposition at the Moscone Convention Center. It incorporated strict coronavirus precautions, including social distancing. The edition received over 17,000 participants, including 12,000 in-person and 5,000 online visitors. Also, it featured over 1,000 speakers and more than 200 exhibitors.
Game Developers Conference 2023
GDC 2023 was a hybrid trade exposition. The live aspect occurred in the Moscone Convention Center between 20-24.03.2023 and received over 28 000 attendants. The complementary digital aspect occurred between 27-29.06.2023. The venue did not include coronavirus precautions due to the United States removing its national pandemic restrictions in the later months of 2022.
Our visitors
for the event
Our
Clients