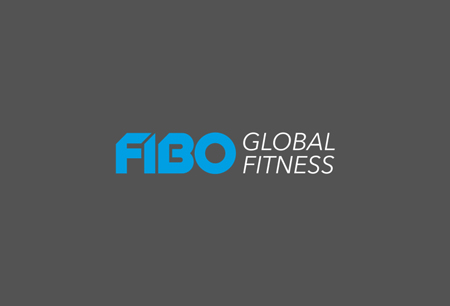 FIBO
(13 April 2023 - 16 April 2023 )
About the
event
Covid-19 Update
Organisers have scheduled the 2023 edition of FIBO at Messe Cologne between 13.04.2023 and 16.04.2023. The format of the event will be face-to-face. While at present Germany has removed most of the Covid-19 restrictions, the following steps will be followed and highly encouraged:
The messe will have disinfectant dispensers distributed at all essential points. Often-touched surfaces such as counters will receive regular and intense disinfections.
Attendants are highly advised to wear masks.
All door systems will always remain open with the exclusion of fire protection doors.
Exhibitors are highly advised to provide disinfectants at their stands. They also will be recommended to clean all surfaces before and after each meeting. They can provide taste samples, but not in self-service form.
Attendees must provide IDs along with their tickets upon entry. They should also note they need to present 3G entry documents upon arrival in Germany due to travel restrictions.
Calling Card
FIBO is the premier European trade show for the fitness and wellness industry. It is the leading fair for professionals such as athletes, hobbyists, and experts. Founded in 1985, the fair serves as the main hub for learning about the latest innovations and trends. It is an annual fair that takes place at Messe Cologne and is among cologne's leading events.
Business Profile of the Event
FIBO is the meeting location for fitness, healthcare and sports professionals. This includes athletes, hobbyists, sports equipment dealers and manufacturers. It is also where distributors, sports nutritionists, leisure managers and physiotherapists meet. Fitness instructors, sports coaches, wellness coordinators, spa professionals and gym assistants attend FIBO. So do dieticians, nutritionists, recreational therapists, massage therapists and sports instructors. Kinesiologists, health educators, sports medicine doctors, and sports psychologists likewise attend. It is the meeting location for important decision-makers, start-ups, studio operators, and influencers.
Companies that attend include Aciso Fitness & Health and Johnson Health Tech./ Matrix. Other enterprises that attend include Sports Art, True Fitness Technology and Keiser Corporation. BioTech USA, Panatta, Gorilla Wear and M.A.C. Centercom additionally visit.
Did You Know?
FIBO is an international fair that can provide professionals with several opportunities. Among them is being able to network with experts and potential clients. This is due to decision-makers, start-ups, studio operators, and influencers attending the event.
FIBO furthermore allows attendees to conduct business onsite including making important purchases. This is because the fair provides them with a central hub for showcasing the latest products. FIBO is also a show which can help professionals in learning about the latest trends. The fair can help professionals in gaining recognition and expanding their knowledge. This is due to the trade show including many events that provide such opportunities.
Among the opportunities, FIBO's support programme provides is the extensive exhibition. It is the event that allows attendees to showcase and examine new products and services. The exhibition spans 9 halls of the Messe Cologne and includes 14 main areas. These are:
Academy
Cardio & Strength
Consulting Services
EMS & Vibration
Fashion
Functional Training
Fighting Fit

Power
Physio
Wellness & Beauty
Sports Nutrition
Interior
New Business
Group & Aqua Fitness
Each of the zones focuses on different products or services. For example, Sports Nutrition is the area for sports nutrition supplements. Visitors can also find dietary foods, sports drinks and shake bottle/drinks systems. The Interior area focuses on elements such as gym/club facilities. Over 1000 exhibitors showcase their latest products in the areas including start-ups.
Another leading event in FIBO's support programme is the Innovation Award ceremony. It is an event that can help companies including start-ups to gain recognition. The fair awards products or services that have improved the industry in the past year. The Innovation Award has 6 categories:
Start-ups
Performance
Ecology & Sustainability
Health & Prevention
Lifestyle, Life-Balance & Wellness
Digital Fitness
The Start-ups category can help start-ups the most in gaining recognition. It rewards start-ups whose innovative products or services act as breakthroughs. Examples include Air-up, whose innovation gives flavour to pure water without using flavouring.
The Performance category rewards novelties meant to improve performance. Such can include improved fitness equipment grips, better protection against injuries and others.
The Ecology & Sustainability category awards patents or services that have high sustainability. Such include using as few harsh manufacturing chemicals as possible without reducing quality. For example, one of the awarded innovations is a practice mat made from 100% sugar fibres.
The Health & Prevention category is like the Performance category in some respects. It rewards innovations that help to improve performance while preventing injuries. Examples include body measurement apps that promote optimised training control.
The Lifestyle, Life-Balance & Wellness Category rewards novelties that help to improve health. Such include for example tanning equipment that allows tanning without causing sunburns. For the task, the device uses specialised sensors that track skin sensitivity.
The Digital Fitness division of the Innovation Awards is a rather recent addition. It is the category for companies whose products improve digital fitness. For example, one of the winners is a fitness game developer. Their product helps eSports athletes better their health.
FIBO also features many education events as part of its support programme. Among them is the Meeting Point Health & Wellness. It gathers in one location physiotherapists, therapists, studio operators and trainers. It is where specialists learn about the latest medical therapy or training methods. Additionally, such professionals can discuss key topics such as digital health.
Another educative event in the schedule of FIBO is the European Health Futures Forum. It is the leading congress for decision-makers such as manufacturers, experts, and others. It is the location where such specialists discuss innovative concepts and e-commerce developments.
The Fitness & Health Corner is the leading event for healthcare and fitness professionals. It allows specialists to expand their knowledge through lectures and panel discussions. Often, the topics of the lectures and discussions are current topics, such as the pandemic.
FIBO's event schedule also includes the Guided Tours. This is a series of guided tours, led by industry experts. During the tours, attendees can learn about innovations, best practices and new concepts. This includes the location of each innovation or concept within the exhibition. This allows visitors to gain insight into where they can find areas or services of interest.
FIBO is an international trade show that can be beneficial to professionals such as:
Athletes
Hobbyists
Sports equipment dealers/manufacturers
Distributors of sports fashion, equipment, nutrition, and others
Sports nutritionists Leisure managers
Physiotherapists
Health educators
Sports medicine doctors

Spa professionals
Gym assistants
Dieticians
Nutritionists
Recreational therapists
Massage therapists
Sports instructors
Kinesiologists

Sports psychologists
Studio operators
Influencers
Group fitness instructors
Sports coaches
Wellness coordinators
Sports therapists
Start-ups can look forward to several events in FIBO's schedule. Among them is the Innovation Awards as well as the Futures Forum.
Your Hotel Room in Cologne
Invest in your business trip with hotel accommodation selected for your specific need. Travel 2 Fairs Ltd works with you to send you hotels in Cologne with an ideal location and price tag. This allows you to select the hotel offers that work best for you. Such as placing you near Messe Cologne for a quicker commute. We have long worked with large groups, so you can query for parties of twenty people and more. The entire registration process takes up to a day, and you leave all details to us. Also, Travel 2 Fairs ltd assists with logistics as well. You can request a rent-a-car or an airport transfer in both directions, whether it is private or shared.
Logistics
FIBO is an annual event organised by Reed Exhibitions Deutschland GmbH. It takes place at Messe Cologne for 4 days. The fair often has opening hours between 9 am and 6 pm. Messe Cologne is among Cologne's leading venues. It has a convenient location within the city, thus allowing you to save time when travelling. For example, you can reach the exhibition centre in 21 minutes from the airport by metro. Additionally, you can get to the venue in 11 minutes from the central railway station by bus.
Cologne is among Germany's well-known and popular tourist cities. It is a large metropolis with a well-working public transport system. Visitors can opt for using the bus, train, or metro lines to reach the various districts of the city. As alternatives, they can opt for ordering a taxi, although this can increase travel costs. The public transport of the city also has links to other cities, such as nearby Bonn. All modes of public transport tend to save time when used. For example, taking the metro or bus allows you to reach the airport in 15 minutes from the city centre.
Cologne is a metropolis with ample accommodation and dining options. You can select for example to stay in an apartment, hotel, hostel, or guest house. Eatery variants feature restaurants, bars, clubs, diners, supermarkets, and others. Cologne is a city with many recommended areas for dining or resting. Among them is the Old Town or Altstadt, Deutz, and the Belgian Quarter.
Audience and Statistics
FIBO is a high-profile event attended by over 145,000 attendees. For example, the 2019 edition featured 1105 exhibitors and 145,000 visitors. One hundred thirty-three countries visit the fair. Among them are Germany, China, the USA, the Netherlands, and Poland. Other nations include England, Italy, Spain, Austria, Australia, Switzerland, and Portugal. Represented countries also include Pakistan, Taiwan, Belgium, Turkey, Japan, and Brazil. Sweden, Finland, South Africa, and New Zealand are also among the presented nations. Attendees of the fair represent several industries. Among them are cosmetics, nutrition, sporting goods, fitness, and healthcare.
What Was New for FIBO 2022?
FIBO 2022 featured an optimised layout. The 2022 edition also focused on concepts related to health. Post-pandemic opportunities received special mention at the fair. Focus topics also included integrating novel areas such as mixed reality sports. The edition received 51,270 visitors and over the 500 exhibitors.
1100+
international exhibitors
160,000
sq m of exhibition area
Our visitors
for the event
Our
Clients