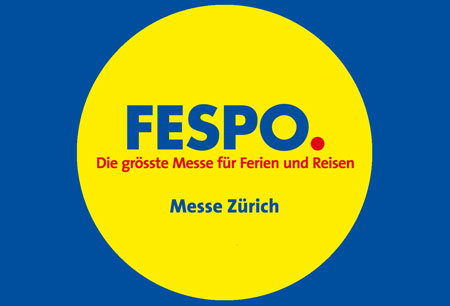 FESPO Zurich 2024
( 1 February 2024 - 4 February 2024 )
About the
event
Update
The latest edition of FESPO will take place from February 1st until February 4th 2024. Messe Zürich will serve as the hosting location for the event and will not implement coronavirus safeguards. This is due to the removal of the country's restrictions, related to the pandemic.
Preface
Direct traffic to new destinations around the world and start crazing in the holiday industry at the FESPO Zurich, which overviews trends in barrier-free travelling, leisure and tourism. The international trade fair arrives at Zurich, Switzerland with the participation of 650 exhibitors and counting. More than 62,000 trade visitors are projected to buy tickets and attend the program. Might as well be one of the first to book hotels. With Travel 2 Fairs ltd, business travel poses no challenge to plan and costs you a lot less than it would, if you do it on your own.
FESPO Zurich focuses on trends on the rise on a global scale with numerous presentations and supporting events that provide you with opportunities to expand your professional network. You have ample opportunity to present your services and products to a wide audience and return home with valuable sales leads and customer feedback. The first investment you should make is the online hotel reservation for trade fairs. Travel 2 Fairs ltd works with you to determine the most optimal price for your budget and location in Zurich for a speedy commute. One business day is how long it takes to secure your hotel stay!
Past Iterations
FESPO Zurich 2023
The 2023 iteration occurred as a live trade exhibition between the 2nd and 5th of February 2023. Messe Zurich, the hosting location, did not feature coronavirus safeguards due to the removal of the restrictions related to the pandemic. FESPO Zurich 2023, which marked the event's return after a three-year-pandemic-induced hiatus, received over 50 000 visitants and 100 exhibitor firms.
Our visitors
for the event
Our
Clients