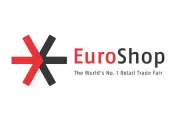 EuroShop
(26 February 2023 - 2 March 2023 )
Location:
Germany , Düsseldorf
Search hotels for EuroShop
You have the perfect opportunity to find affordable prices for hotels during EuroShop 2023 as the edition is set to run from February 26th to March 2nd. Travel 2 Fairs ltd knows how to find the best offers in Düsseldorf and tailor your stay exactly as you see it. You can have it all – book hotels close to Messe Düsseldorf and shave off your travel budget. Secure comfort and easy access to the public transportation system for a short commute. Travel 2 Fairs ltd is comfortable working with large groups as well and we even offer airport transfers in both directions.
Hotel Offers For
EuroShop 2023