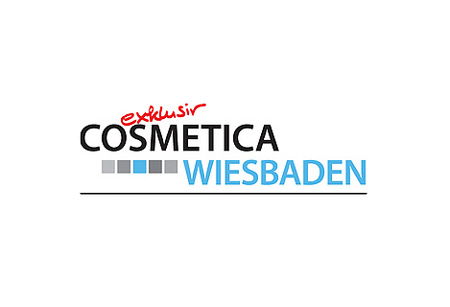 COSMETICA Wiesbaden 2024
(21 September 2024 - 22 September 2024 )
Organizer:
KOSMETIK international Messe GmbH
About the
event
Update
COSMETICA Wiesbaden 2024 will occur between 21.09.2024 and 22.09.2024. The live exhibition will take place at the Rhein Main Congress Center. Currently, Germany does not have domestic Covid-19 safety measures in place due to the lifting of such regulations in April 2022. Yet, attendee should note that they will be highly advised to follow certain recommendations during their attendance. These will include maintaining a social distance of 1.5 metres and wearing masks in areas such as the exhibition halls. Germany, at present, does not have travel restrictions in place.
Preface
COSMETICA Frankfurt (renamed in 2022 to COSMETICA Wiesbaden) launches the newest trends in the beauty industry across the entire product range from apparative and decorative cosmetics to body care products, foot care and laser equipment. Display categories include aromatherapy, beauty treatment equipment, cosmetic devices, and much more. Also, it has filled its program with lectures, treatment and product demonstrations, practical workshops and make-up shows. The event hosts 630 exhibitors as part of the international exhibition, which is known for its exciting and dynamic program that allows you to introduce your products face to face with over 16,000 trade visitors.
COSMETICA Wiesbaden Accommodation
Land a hotel booking online that's a perfect fit for your budget with the services of Travel 2 Fairs Ltd. Reduce your business travel planning to a single day and receive a list of the hotels that meet your needs in your inbox by tomorrow. That's what you get when you delegate your trip arrangements to Travel 2 Fairs ltd. You end up spending a lot less on accommodation, without any compromise in comfort. Proximity to the exhibition venue and access to public transport is also a priority for us.
Past Iterations
COSMETICA Wiesbaden 2022
The 2022 iteration of the event occurred between the 28th and 29th of October 2022 at the Rhein Main Congress Center. The venue did not feature coronavirus safeguards because of the removal of the country's pandemic restrictions. The iteration received around 10 057 visitants and 371 exhibiting companies on 12 500 m2 of event space.
COSMETICA Wiesbaden 2023
The 2023 iteration occurred as a live trade fair between 16-17.09.2023. The event was hosted at the Rhein Main Congress Center. It featured over 300 exhibitants and trademarks.
Our visitors
for the event
Our
Clients