About the
event
COVID Report
April 25th – April 28th, 2022 marks the return of CHINAPLAS 2022 to Shanghai, China. There's going to be a live edition taking place at the National Exhibition & Convention Center, but there will be digital resources and livestreams taking place during the four days. Adsale Exhibition Services Ltd. is hard at work to create a safe fair concept that ensures the health and wellbeing of everyone in attendance. The exhibition centre is prepared with thorough COVID-19 preventive measures in place and compliance is mandatory. The success of CHINAPLAS 2021 shows just how important it is for businesses to be able to meet face to face!
CHINAPLAS – A Brief Introduction
CHINAPLAS is your access to the Asian market for plastics and rubber technology and a source for major innovations in manufacturing technology. The trade show is the second largest in the world and switches between Shanghai and Shenzhen. Supply meets demand on a massive scale as you have over 3600 international exhibitors present at the exhibition centre, while around 152,000 trade visitors attend the show. That's more than enough reason to book a booth and launch new products. Another fun fact is that CHINAPLAS has earned the "UFI Approved Event".
An Industry Profile
Buyers can survey the entire processing chain at CHINAPLAS. There are 19 different exhibition zones and they have every related product group – plastic parts, plastic processing machines, raw materials, plastic products, extrusion lines, injection molding machines and rubber machinery. Because plastics and rubbers are used in every industry, exhibitors meet with buyers from all big sectors like general plastic products, automotive, electronics, packaging, footwear, wire & cable, city infrastructure and recycling. CHINAPLAS organises leading forums and seminars such as the SciXplore Forum, the China International Biodegradable Resin Seminar and the Tech Talk series aimed at presenting new technologies. Sustainability and greener technologies are front and center.
Travel 2 Fairs Takes You There
It doesn't matter where in the world you're traveling to, Travel 2 Fairs ltd is here to provide affordable and comfortable hotel accommodation for trade shows. Book your hotels for CHINAPLAS at the rates you want and cut down on travel costs. You have a personal travel assistant responsible for your hotel reservation. We have a large database of hotels in Shanghai, China and help you find a good hotel close to the National Exhibition & Convention Center. Travel 2 Fairs ltd accommodates all clients whether you're in a group of twenty or travelling solo.
Our visitors
for the event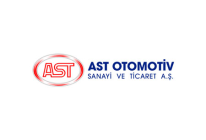 Great service, great people…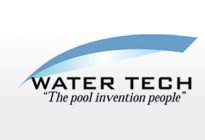 Ms Danielle Jacob-Johnson
Nick,
I would kindly like to thank you for your services and the Hotel is great. I will await for comments from all of my colleagues once they arrive and will provide you feedback. Thank you again!
I will and have recommended your services.
Best regards,
Danielle Jacob-Johnson
Division Director of International Sales and General Retail Sales

Thank you Megan,
it's always a pleasure working with you!
Kind regards and have a nice weekend,
Eva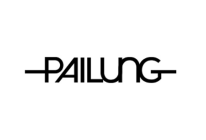 Mr Kent Hsieh
Doubletree By Hilton Milan
SIMAC
Hi Megan,
I like it a lot, near by the fair, with a link to center, very cozy.
Best Regard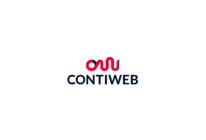 Dear Tom,
As I did not hear anything about the hotel and the trip, I think our travelers were okay and everything was fine.
Thank you for your help with everything.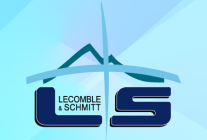 Dear Christine,
The Novum Hotel Madison Düsseldorf Hauptbahnhof was fine: good service, large rooms and bathrooms.
A bit old-fashioned and a 3 star hotel in my opinion rather than 4 stars.
Breakfast was fine.
Best regards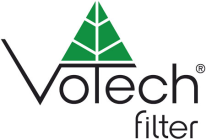 Dear Tom,
The service of Go Fair (your service) was excellent, I would really like to work with you again in 2017 (next Offshore). The people who will go to this fair would like to stay at Skene House Whitehall again, if you could manage this in the future, this would be great. (I don´t really know if Skene House will be exclusively offered by Munroe´s).
Kind regards,
Michaela Dohmen

Roee yaniv
Sheraton Dusseldorf Airport Hotel
ProWein
Excellent hotel and breakfast. Service and reception was great. Fair was less crowded but good enough.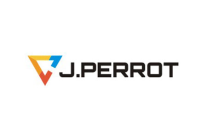 Hi Megan,
Thanks for your most professional and efficient assistance in booking the right hotel for us in Hannover this month for the EMO fair. The location was just a 10 minutes drive away but the room was super comfortable, the hotel was lovely, the staff friendly and the breakfast just outstanding.
Will surely be in touch for my next trip....Cheers

Veronika Strauss
Alliance hotel Brussels Expo
Very nice employees at the reception. Rooms were not too clean but still ok. Very near to the fair Flandrischer Hof. Nice rooms and good breakfast. Very good location. Have a nice day!

Hélène Moracchini Richardot
Holiday Inn Frankfurt Airport, an IHG Hotel
SIGHTCITY
Everything went good in the Hôtel. Employees are all very kind and helpful.

Steven Hecht
Novotel Cannes Montfleury
In summary, the Montfleury did a really good job. Service was prompt, professional and the obvious cultural differences aside, I wouldn't hesitate to recommend it. Room had a very nice balcony.
Best,
Steven Hecht
Our
Clients