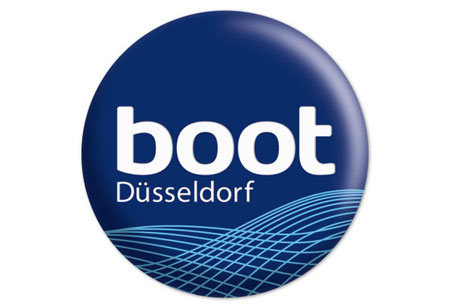 Boot Dusseldorf 2024
(20 January 2024 - 28 January 2024 )
Organizer:
Messe Dusseldorf GmbH
About the
event
Update
Boot Düsseldorf 2024 will occur as a live trade exhibition between the 20th and 28th of January 2024. Messe Düsseldorf will not include coronavirus safeguards. This is due to the country countermanding its pandemic restrictions.
Preface
Boot Düsseldorf is a leading annual trade fair for the water sports industry and is held annually in Messe Dusseldorf. It receives over 250 000 visitants and around 2 000 exhibiting firms. The participants include sports goods and boat suppliers. The event furthermore attracts public visitors who can review new potential hobbies.
About Boot Düsseldorf
The Boot Show in Düsseldorf features participants from the maritime and
sports
industries. These include boats, boat accessories, shipbuilding, sporting goods, retail, and services sectors. Additionally, it receives members of the health, tourism, nature conservation, import/export and art sectors.
The Boot Show in Düsseldorf features a diverse event schedule that is suitable for public and trade visitors. This includes a comprehensive exhibition with nine themed areas that vary from sailing to motorboats. Participants can also look forward to sub-evens such as the hands-on boot activities, which focus on sports such as surfing. Additionally, they should consider the Ocean Tribute, Dive Award, European Yacht and Powerboat of the Year Awards. Complementing the programme are also various special shows and partner events such as the Classic Forum and Galeria Boot.
Boot Dusseldorf's exhibitor list features leading companies such as:
Yamaha Motor Deutschland;
Volvo Penta Central Europe;
Suzuki Deutschland;
Honda Deutschland Niederlassung;
Garmin Deutschland;
Camaro Erich Roiser.
Boot Düsseldorf Accommodation
Procure suitable accommodation for Boot Düsseldorf with Travel 2 Fairs Ltd.
All that is necessary is to inform us about the rooms you need, how much you wish to spend, and your desired location. Travel 2 Fairs Ltd manages the rest. Reserve lodgings adjacent to Messe Düsseldorf. This will improve your commuting time by gaining invaluable public transport access. We can inform you of the top-quality routes to take to the locale. Apart from reasonable lodging accommodation for expositions, we likewise provide transport services. One travel method to your hotel is to have a rentable car expecting you at the airport. Another is to schedule an airport transfer in both directions.
Event information might be outdated because of the coronavirus pandemic. More information is available from the organiser.
Past Iterations
Boot Dusseldorf 2023
The 2023 iteration of the event received around 237 000 visitants from more than 100 nations and over 1 500 exhibiting firms from 68 countries. The event area spanned 220 000 m2 and was distributed within 16 exhibition halls. The iteration, which occurred between the 21st and 29th of January in Messe Dusseldorf, signified the event's restart.
220,000
sq m of exhibition area
Our visitors
for the event
Our
Clients