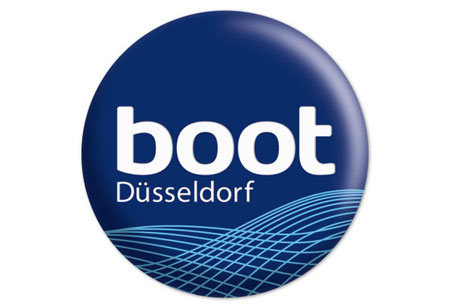 Boot Dusseldorf
(21 January 2023 - 29 January 2023 )
Location:
Germany , Düsseldorf
About the
event
Covid-19 Update
Boot Düsseldorf 2022 has been cancelled due to complications caused by the ongoing pandemic. The latest live edition of the trade fair will take place between January 21st – January 29th, 2023, and organisers are optimistic that with vaccination rates on the rise, the coronavirus pandemic will be under control. The exhibition grounds at Messe Düsseldorf in Düsseldorf, Germany will be fully sanitized and will feature state-of-the-art COVID-19 protective measures. Boot Düsseldorf 2023 is already marketed as a strong restart for the industry and organisers report a lot of enthusiasm by stakeholders.
Calling Card
Elegant yachts line up at Messe Dusseldorf at the start of each year, which means only one thing – it's time for Boot Dusseldorf! This preeminent international exhibition has been the go-to event for makers and sellers, who want to raise their profile and grow their influence. Boot Dusseldorf is the largest international indoor fair for boats and water sports. That's on a global scale, which means that it's the most international as well. It's no wonder then that the trade fair enjoys so much attention from the biggest buyers in the industry. Messe Dusseldorf in Germany hosts the event at the start of the year every January and as a result Boot Dusseldorf sets the trends for the year ahead. Product launches are an essential part of the fair.
Business Potential
You can't be the biggest in the world without having the richest product assortment. The exhibition space is divided into the following theme areas – sailing, motor boats, super yachts, travel world, diving, engines, equipment & accessories, surf sports, sportfishing and the world of paddling. You also stand to discover maritime art, maritime crafts and clothing. CNB Yacht Builders, Dream Yacht Charter Loic Bonnet, Faurby Yacht, SmartYacht AG and Baotic Yachting GmbH are some of the exhibitors you can discover. Over 80% of all visitors are private visitors, which explains why most of the audience originates in Germany. International visitors come primarily from the European Union like the Netherlands, Switzerland, Belgium, Austria, Sweden and Italy. The most frequent reasons to visit include getting information on new products and buying.
Did You Know?
Boot Dusseldorf is not just a place where you can purchase equipment and accessories, but also have a chance to enjoy yourself. Part of the reason there are so many visitors is the adventurous activity zones such as the Sailing and Dive Center. The Dive Center offers taster sessions for visitors who are looking to make purchases and offers beginners their first diving experiences. In 2022, the new diving tower makes its debut and it will have a capacity of 200,000 litres of water. You can pick up sailing at the Sailing School and partake in so many water sports activities. Of course, the most popular part of the trade fair is the area dedicated to Super Yachts, which can get as long as 35 metres and even longer. Visitors get to experience the ultimate luxury and high-tech yachts in the world in one place.
Your Hotel Room in Dusseldorf
Travel 2 Fairs ltd is here to assist in your search for hotels near Messe Dusseldorf. The goal is to place you close enough so that you can either walk or arrive in minutes with public transport. We work with hotels, hostels and apartments all over Dusseldorf so we're able to work with groups of all sizes. It's not just the size of your group we accommodate, but your budget. We make sure to send you the most affordable hotel rates during Boot Dusseldorf. Travel 2 Fairs ltd is available to help with logistics. We're an official rent-a-car vendor and can help you arrive at your hotel safely from the airport. Our airport transfer service can be requested for departures.
220,000
sq m of exhibition area
Our visitors
for the event
Our
Clients