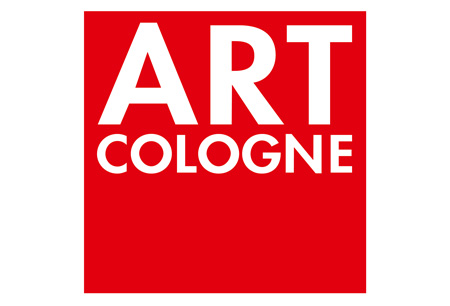 ART COLOGNE
(16 November 2023 - 19 November 2023 )
Organizer:
Koelnmesse GmbH
About the
event
Update
ART COLOGNE 2023 will take place between 16.11.2023 and 19.11.2023 at Koelnmesse. The format of the event will be face-to-face, without strict COVID-19 prevention plans in place. This is due to the removal of the country's pandemic-related restrictions as a result of the improved pandemic situation.
Introduction
Treasures upon treasures of art and antiques are all curated by top art galleries from around the world for one purpose — to be featured on ART COLOGNE. On average, it's estimated for over 60,000 visitors to win through the halls for all four days, where some of the most celebrated and emerging artists are going to be showcased. At the event, participants can network freely with museum curators, auction houses and art curators. The breadth of art from the 20th and 21st centuries cements ART COLOGNE as the cultural event of the season, as more than 2,000 artists are showcased.
Your Hotel Accommodation for ART COLOGNE
To maximize the benefit of attending, elevate your hotel stay through the services of Travel 2 Fairs ltd. We offer you bespoke online hotel reservation for trade fairs. Our company simplifies the whole process surrounding business travel with a flexible service suitable for every budget. Whether you wish for hotels close to the Koelnmesse or rooms on the outskirts with direct transport connections, we deliver! At the price you want and in a workday. That's the kind of value we bring to your ART COLOGNE business trip.
Past Editions
ART COLOGNE 2021
The 2021 edition of ART COLOGNE took place between 16.11.2021 and 20.11.2021. It received around 34,000 guests who examined the presented artworks of 150 galleries. The event took place as a live exhibition at Koelnmesse in Cologne, Germany. It coincided with the COLOGNE FINE ART & DESIGN fair. The venue featured strict COVID-19 prevention measures include a 3G entry regulation (vaccinated, recovered or tested can enter). The measures also included an obligation to wear masks.
ART COLOGNE 2022
ART COLOGNE 2022 was hosted as a live event between the dates 16.11.2022 and 20.11.2022 in Messe Cologne. The venue did not incorporate Covid-19 safety measures due to the removal of the country's pandemic-related restrictions. The edition received 190 exhibitors from 26 countries.
Our visitors
for the event
Our
Clients