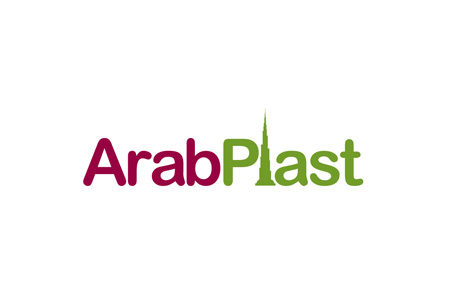 Arabplast 2023
(13 December 2023 - 15 December 2023 )
Organizer:
Al Fajer Information & Services
About the
event
COVID Update
The coronavirus can't stop a successful show from happening and Arabplast has proved that you can hold a large international trade fair safely. Al Fajer Information & Services has confirmed that there will be physical edition in January 2023, but so far we don't know the final dates. We will update you as soon as they become available. Shareholders and exhibitors are excited to get back face to face to conduct business at the Dubai International Convention and Exhibition Centre. All COVID-19 preventive measures will be employed on the exhibition grounds. Social distancing, thorough sanitation and an emphasis on contactless transactions are some of the measures you can expect as an attendee.
Calling Card
Arabplast takes place at the Dubai International Convention and Exhibition Centre in Dubai, UAE and is the major B2B platform for companies operating in plastics, petrochemicals, packaging and rubber. Held every other year, the trade fair is the centre of business operations and meetings for the Middle East and the MENA region as a whole. It's made possible to create connection between countries like China, India, Germany, the US, the Philippines, South Korea, France, Switzerland and Russia, which wouldn't be possible anywhere else. Arabplast gives attendees the full overview of some of the most dynamic industries in the world right now.
Business Potential
Exhibitors are in the right spot to make the most valuable contacts in the Middle East and attract potential buyers. Arabplast represents the entire value chain in the rubber and plastics industry so you have major decision makers attend from all over the world. Where else will you come face to face with interested buyers from China, India, the Middle East and Europe in one place. Launch new products to great success in front of CEOs, importers, agents, senior management, factory managers, government officials and entrepreneurs. Speaking of products, the exhibition halls have everything – equipment & services, recycling, post processing machines, machinery and plants for finishing, decorating and making, ancillary equipment, parts and components. Some brand names you might recognize include NETSTAL Maschinen AG, Haitian Middle East FZE, Kairos Textile Industries Limited.
Did You Know
Arabplast has spearheaded the movement to introduce recycling into the Middle East. Because the region shares 35 percent of world's oil production, the potential for the recycling business is quite high. There a lot of market niches ready to be filled and the trade fair is one of the places where these pushes are made. Arabplast is where government officials meet to discuss regulatory legal framework and policy so that investments can come from the US and Europe. This development is what gives exhibitors at Arabplast the opportunity to position themselves front and centre where these conversations take place. The trade fair has created a special Recycling Zone to showcase the current generation of machinery for the job. A technical seminar will bring all the expertise and know-how.
Your Hotel Room in Dubai
Make sure your business trip goes according to plan. Travel 2 Fairs ltd is here to handle your hotel rooms for Arabplast. We have years under our belt and know all the best deals in Dubai and work with any budget. Receive a selection of convenient hotels in your preferred price range within an hour from your consultation. If it's savings that you want, we can deliver a hotel booking that's the right price and close to the Dubai International Convention and Exhibition Centre. Travelling with a lot of people? Travel 2 Fairs ltd can handle as many as twenty people. Clients also come to us when they need to rent a car or have someone pick them up at the airport and transfer to their hotel.
Our visitors
for the event
Our
Clients