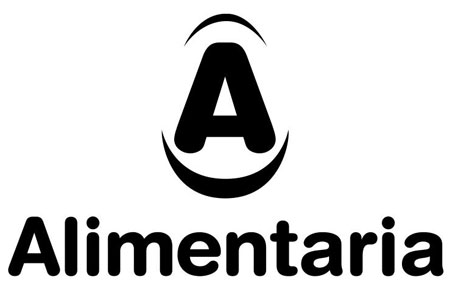 Alimentaria
Location:
Spain , Barcelona
About the
event
COVID-19 Update
Although initially was considered to be held in May 2021, the coronavirus pandemic made plans for a physical event impossible. Alimentaria Exhibitions S.A. made the tough decision to skip the show's regular scheduling and resume it as a physical event in April 2022. Fira Barcelona Gran Via will welcome professionals involved in the food and beverage industry once again starting on April 4th and wrapping up on April 7th. Alimentaria 2022 will serve as a much-needed restart for the industry. Exhibitors and visitors will be able to conduct their affairs and attend the rich support program amidst COVID-19 precautions.
Calling Card
Spain is among the countries with the richest culinary traditions in the world and a contributor to the F&B and HoReCa sectors. It is no surprise then to discover that it is also a host to one of the most influential trade shows in Europe. This international trade show is one of massive scale and size as it is dubbed as the six-shows-in-one and takes place every two years in Barcelona, Spain, to a grand reception from chefs, buyers, and manufacturers. Alimentaria runs out of the modern halls of Fira Barcelona – Gran Vía and programming lasts for four days. What makes Alimentaria, so essential is the commitment to innovation. Alimentaria Trends is a whole exhibition area dedicated to new trends from sustainability, organic and ecological to allergen-free and halal foods.
Business Potential
Given its sheer scale and rich product portfolio, Alimentaria is broken into six distinct areas. There's Intervin (wine), Intercarn (meat), Interlact (dairy), Multi Foods, Restaurama (restaurants and catering) and Expoconser (canned food). As you can see, there's every single possible food group and related service on display, which makes the trade show appealing to buyers from both retail and the HoReCa sector. Additional divisions of space cover local exhibitors under the flag of Lands of Spain, while many European, American, Asian and African countries are showcasing flavors from their homes at the International Pavilions. The exhibitor catalog features big names such as CZECHTRADE, DELPEYRAT IBERICA, S. L., UNICER ESPAÑA, S.L., VIÑA COSTEIRA S.C.G., WELLFARM CO. LTD and ZUMOSOL Y PERNIGOTTI.
Did You Know?
Alimentaria gives opportunities for senior buyers from catering, retail, e-commerce, wholesalers, and distributors to best find their way to what they are looking for. One of the best examples is the Olive Oil Bar, which is a series of guided tastings. This way, exhibitors are able to meet with target customers and have a much higher chance to convert. Taste is a big, big component of how things are done in the food and beverage industry. That's why visitors can engage all their senses at The Experience Live Gastronomy. You will get to see, smell, touch and taste incredible creations. The whole area is dedicated to show-cooking demonstrations, workshops and tasting sessions,
Your Hotel Room in Barcelona
Book your hotel rooms for Alimentaria in advance and make excellent savings from early booking deals. Travel 2 Fairs Ltd can get you as many hotel rooms as you need at any price! We specialise in hotel accommodation for trade shows and know how to accommodate larger groups. In the past, we've worked with parties of twenty people. Whether you seek budget-friendly solutions or the very best, we are on your side. You receive a list of deals on hotels close to Fira Barcelona Gran Vía with regular public transport service. Travel 2 Fairs Ltd also supports clients with logistic services. The moment you land at Barcelona Airport, there will be an airport transfer arranged for you or have a rent-a-car parked and ready.
Past Editions
2022
Alimentaria 2022 took place between 04.04.2022 and 07.04.2022 as a live trade fair. The edition occurred at the Fira Barcelona - Gran Vía and featured over 3,000 exhibitors from 52 countries, including 400 international companies on 85,000 m2 of event space. Approximately 100,000 trade visitors, including 1,400 major buyers and 30 lead chefs from 149 nations, also attended. 23% of the visitors represented foreign countries. Covid-19 safety measures like social distancing were used at the location. The edition featured more than 300 innovations.
83,410
sq m of exhibition area
140,524
visitors from 157 countries
3938
exhibitors from 65 countries
Our visitors
for the event
Our
Clients