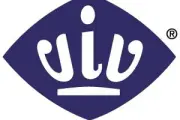 VIV Europe
(31 May 2022 - 2 June 2022 )
Location:
Netherlands , Utrecht
Search hotels for VIV Europe
There's plenty of time until VIV Europe 2022 rolls around in Utrecht, Netherlands, but exhibitors that want to make the most savings on their business trip book their stay early. The dates have not yet been firmly set, but you can receive a list with the best deals on the market, when they do. It's our job to deliver the top hotel prices for VIV Europe 2022 and we know our way around Utrecht. Don't stress about comparing listings anymore. A couple of hours and you'll book hotels close to the Royal Dutch Jaarbeurs Exhibition & Convention Centre. Travel 2 Fairs ltd makes it that easy!
Hotel Offers For
VIV Europe 2022