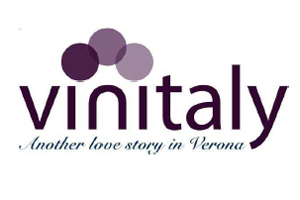 Vinitaly 2024
(14 April 2024 - 17 April 2024 )
About the
event
Update
Vinitaly 2024 will take place between the 14th and 17th of April 2024. The exhibition will be in in-person format at Veronafiere. The venue will not put in place coronavirus safeguards. This is due to the country lifting its pandemic restrictions.
Preface
Vinitaly is a global wine and spirit exposition that takes place at Veronafiere. The Vinitaly International Exhibition attracts an extensive attendant group. For instance, one edition attracted over 4 500 exhibiting companies. It furthermore was attended by over 125 000 visitants from 145 countries. The represented nations include the Netherlands, China, the USA, and Chile. 90% of visitors and exhibitors are satisfied with the editions. The same percentage also tends to reconfirm their attendance for future editions.
About Vintaly
Vinitaly can aid specialists in completing various business goals. Such include networking, gaining recognition, and expanding expert proficiency and knowledge. The trade event aids in achieving such goals via its extensive event schedule. This incorporates a comprehensive exhibition which features themed-based areas such as Vintalybio. Each site presents wares such as certified organic wine.

Participants can also look forward to the Vinitaly Design International Packaging Competition. This is due to the sub-event lauding alcoholic beverage and extra virgin olive oil packaging. The Competition achieves this via an international specialist jury. They examine the presented nominations within eleven categories. Nominations can receive one of eight Awards. Such include Gold, Silver, Bronze, and the Special "Label of the Year". They also include Special "GDO" and Special "Technology and Innovation". They furthermore comprise Packaging Box and Special "Environment and Sustainability".

Similar in intent is the 5StarWines. This is a competition sub-event that lauds high-quality wine selections. A specialist jury selects and ranks them via a blind-sampling competition. The ones that earn 90/100 points are included in the 5StarWines - the Book. This is a comprehensive catalogue that grants extensive recognition and networking opportunities. This is due to introducing the wineries to industry experts and buyers. Such opportunities are especially invaluable for the selections within Wine Without Walls. The section is reserved for licensed biodynamic and organic wine vintages. This particular selection segment features three awards. These are Best Winery Without Walls, Best Biodynamic Wines, and Best Organic Wines.

Another sub-event of high interest is the Vinitaly International Academy (VIA). It aids in setting the Italian Wine education benchmark standards. This is done by providing a comprehensive educational course via various informative sessions. These are held by lead educators from international associations and wineries. The VIA features example lectures such as the VIA Wine Certification Course. Similar in intent is the Wine2wine Business Forum. It is a benchmark sub-event for various wine specialists, including producers. This is due to the micro-event allowing them to discuss challenges.

Vintaly's exhibitor list features wineries such as:
Catabbo Cantine;
Famiglia Cotarella;
Masciarelli;
Quintodecimo;
Ricasoli.
The viticulture, F&B, wine, import & export, and merchandising industries visit the event.
Vinitaly Accommodation
Secure suitable accommodation for Vintaly with Travel 2 Fairs Ltd. All that is necessary is to inform us about the rooms you need, how much you wish to spend, and your desired location. Travel 2 Fairs Ltd manages the rest. Reserve lodgings next to Veronafiere. This will improve your commuting time by gaining invaluable public transport access. We can inform you of the top-quality routes to take to the locale. Apart from reasonable lodging accommodation for expositions, we likewise provide transport services. One travel method to your hotel is to have a rentable car expecting you at the airport. Another is to schedule an airport transfer in both directions.
Event information might be outdated because of the coronavirus pandemic. More information is available from the organiser.
Past Iterations
Vintaly 2022
Vinitaly 2022 in Verona occurred between the 10th and 13th of April 2022 as a live trade exhibition in the Veronafiere. The edition set a new international attendee record. It featured 28% of the participants being representatives of foreign countries. 139 nations attended the fair, with the total amount of operators visiting being 88,000.
4380
exhibitors from 36 countries
128,000
visitors from 143 countries
15,100
wines presented on the Vinitaly On-Line Directory
Our visitors
for the event
Our
Clients