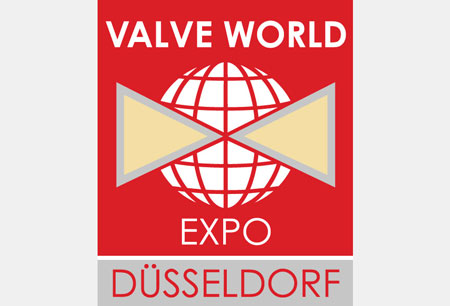 Valve World Expo
(29 November 2022 - 1 December 2022 )
Location:
Germany , Düsseldorf
About the
event
Event Announcement:
Valve World Expo will take place as per the event's cycle. The event will be hosted at Messe Düsseldorf between the 29th of November and 01st of December 2022. Since the format of the expo will be in person a stringent COVID-19 safety plan will be implemented at the venue. The prevention guidelines can be found on the Valve World Expo's website. They can also be found Messe Düsseldorf's official website.
Calling Card
Valve World Expo is one of the manufacturing sector's leading fairs and conferences. It is part of a parallel group of events which include the Valve World Conference and Valve World Forum. The event takes place once every two years and is hosted in Düsseldorf, Germany. The Expo is held at Messe Düsseldorf, one of the leading event venues in the city. It is organised by Messe Düsseldorf Gmbh, one of the country's leading event organisers. It is the meeting location of professionals from several industries such as oil and gas. The event showcases the latest advancements in valves, sealings, and other important elements. It is also the location where users from different industries can find new contacts. Valve World Expo is a popular industry event as 95% of attendees would recommend it to fellow members.
Business Profile of the Event
Many notable companies have exhibited at the Valve World Expo over the years. Often, the exhibitors come from the manufacturing and wholesale sectors. Among the exhibitors have been companies such as:
ABS ZEIM Automation, OAO – Search, Detection, Navigation & Guidance System Manufacturing, Manufacturing Sector
ACTUATECH SPA – Machinery Manufacturing, Manufacturing Sector
Advance Valves Global LLP – Metal Valve & Pipe Fitting Manufacturing, Manufacturing Sector
Aisenberg GmbH – Industrial Equipment Wholesalers, Wholesale Sector
ARMATURY Group a.s. – Machinery Manufacturing, Manufacturing Sector
Automize Lab. Co., Ltd. – Machinery Manufacturing, Manufacturing Sector
Baikor Worldwide s.l. – Steel Production, Manufacturing Sector
Barton Firtop Engineering Company Ltd. – Machinery Manufacturing, Manufacturing Sector
Beijing Aerospace Petrochemical Technology and Equipment Engineering Corporation Limited – Machinery Manufacturing, Manufacturing Sector
Berdan Civata Somun Makine Yedek Parça Imalat San. ve Laboratuvar Hiz. Tic. San A.S - Hardware & Fastener Manufacturing, Manufacturing Sector
What is New for Valve World Expo 2022?
Valve World Expo 2022 will take place alongside Valve World Conference, and Valve World Forum. The Expo can be found in hall 4. The conference will be in hall 1 and the forum in hall 3. Registration for the Expo will be open from March 2021.
Did You Know?
Valve World Expo's goals include allowing industry specialists to meet and network. For the task, the expo includes areas where attendees can meet with others such as innovators. It is also an event where knowledge can be exchanged and broadened. This can be done by observing and trying of new materials, services, and elements. This includes examining innovative solutions, revolutionary concepts, and interactive installations. Additionally, attendees can improve their skills and knowledge through the various means available. Such include lectures held at the event as well as conferences. These educational meetings can be found in the different halls of the expo. The Expo can be quite helpful for the following industry or sector specialists:
Measuring, control and regulating technology
Engineering
Aerospace Industry
Automotive Industry
Biotechnology Industry
(Petro-)Chemical Industry
Food Processing Industry
Machine and Plant Construction Industry
Marine and Offshore Industry
Mining

Nuclear Industry
Power Generation
Oil, Gas and LNG
Pharmaceutical and Medical
Pulp & Paper
Shipbuilding
Water and Wastewater Management
The event can also be beneficial for the following specialists and institution representatives:
Industrial valves, including valve components and parts
Trading of Actuators/Sealings/Valves
Manufacturers of Actuators/Castings/Forgings/Sealings/Tubes/Valves
Developers and Producers of Control Software/Testing Software
Universities and Technical Colleges
Associations and Publishing Houses
Pumps
Compressors
Engineering services and software
Your Hotel Room in Düsseldorf
Invest in your business trip with hotel accommodation selected for your specific need. Travel 2 Fairs Ltd works with you to send you hotels in Düsseldorf with an ideal location and price tag. You can select the hotel offers that work best for you and place you near Messe Düsseldorf for a quicker commute. We have long worked with large groups, so you can query for parties of twenty people and more. The entire registration process takes up to a day, and you leave all details to us. In addition, Travel 2 Fairs Ltd assists with logistics as well. You can request a rent-a-car or an airport transfer in both directions, whether it is private or shared.
Logistics
Valve World Expo is a biannual event whose 2022 edition will take place at Messe Düsseldorf for 3 days. The event is hosted by Messe Düsseldorf GmbH and can be visited between 9:00 am and 6:00 pm every day. The messe can be accessed by airport shuttle bus, bus, metro, taxi, and train.
Düsseldorf metropolis occupies 217.4 km² of space. It has over 240 hotels and over 100 restaurants in both the city and its surroundings. The city is easy to navigate and travel as all roads have names and road signs. Each public transport station is marked and has a detailed map available on site. Attendees can sleep both in the city itself and in the neighbouring cities such as Cologne or Aachen. When resting in the city popular areas include Stadtmitte, Oberbilk, and Pempelfort. Other recommended districts are the Stockum, Bilk, Düsseltal, and Hafen.
There is a wide range of dining options in the metropolis, particularly in the Old Town. The Exhibition Centre is less than an hour from the centre of the city. The messe is 11 minutes by taxi or car from Düsseldorf Airport. It can also be reached in an hour from Cologne. Dortmund and Aachen are furthermore close as the messe is an hour and 25 minutes away from them. Düsseldorf has an extensive railway network. There are two main railway stations – Heinrich-Heinee-Allee and Hauptbahnhof (central station).
Audience and Statistics
Valve World Expo is visited by over 13 000 people during its editions. For example, its 2018 edition was attended by 722 exhibitors and 12420 trade visitors. The countries represented include Russia, Italy, India, and the Czech Republic. They also feature Japan, Spain, UK, China, Turkey, Lithuania, Bulgaria, USA, and Slovenia.
The industries represented by attendees vary and include Retail, Engineering, and Manufacturing. Visitors from the Pharmaceutical and Oil and Gas industries, also come to the expo. Additionally, members of the Machine and Plant Construction Industry also attend. As do specialists who are business, company or plant managers. Similarly, distributors, maintenance workers and quality control inspectors come to the event. Furthermore, manufacturers, purchasing agents also attend.
18,000
sq m of exhibition area
75%
international visitors
Our visitors
for the event

Marco Penado
McDreams Hotel Dusseldorf-City
MEDICA
Michael, thank you so much for your support, your service is amazing.
The Hotel is not close to Medica.
Regards,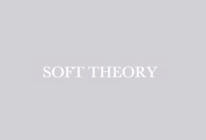 Kanya P
B&B Hotel Dusseldorf-Airport
MEDICA
It's a budget hotel do not expect much, they provide clean room but small room size. The hotel not far from Messe Duesseldorf by car but if you want to take public transport between the hotel and Messe Duesseldorf it's not convenient. But if you prepare to take taxi so it's not far from the place about 15 minutes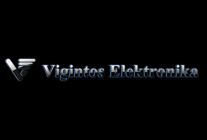 Dear Megan,
Thank you very much for quick upgrade and support. It is much appreciated !
Best Regards,
Valentinas Puodziunas UAB Vigintos Elektronika Project Manager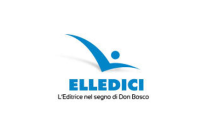 We are very satisfied with the service provided by the hotel and your company's service. We are very happy and everything went well during the exhibition. It was pleasure to work with you and we would love to continue working in the future with you!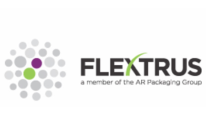 Dear Megan,
The hotel all in all is good. Rooms are fine with good beds and bathrooms. Breakfast is very good for a hotel of this size. A small thing, but it would have been good with more English speaking TV channels.
It is ok to use public transports to the exhibitions ground, but it would have been even better to have a similar hotel along U78 north of the city centre when exhibiting at the Dusseldorf Messe.
Best regards,
Ingrid/Group Marketing Manager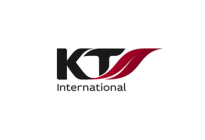 Dear Tom,
Many thanks for your mail. The hotel is located really close to the exhibition which is one of the most important things for us. Rooms are spacious, breakfast is OK, the staff is nice and responsive. My opinion is the hotel need a renovation, it's not too bad but definitely needs a renovation.
My feedback for your services are always the same – You guys are Great, every time is a pleasure working with you.
Have a lovely week,
Mariya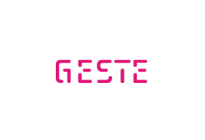 IN GENERAL, MY COLLEAGUES WERE HAPPY OF THE MOTEL PLUS BERLIN AND DIDN'T HAVE ANY BIG TROUBLE.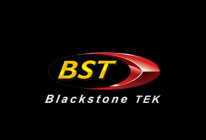 All well arranged.Friendly staff. Hotel Moniga Fiera In Milan was very close to the EICMA fair.Ideal location.Good self service buffet breakfast in the morning.Similar in the evening.Very comfortable rooms.Would recommend to book this hotel.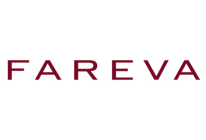 Dear Megan,
Regarding the hotel, it was ok, some rooms were very small like mine but it was clean. Some other colleagues were happy because they had big rooms with a nice view. The staff was friendly and very useful.
Regards,
Céline AVILA-PENELON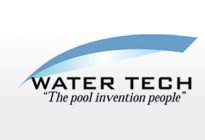 Ms Danielle Jacob-Johnson
Nick,
I would kindly like to thank you for your services and the Hotel is great. I will await for comments from all of my colleagues once they arrive and will provide you feedback. Thank you again!
I will and have recommended your services.
Best regards,
Danielle Jacob-Johnson
Division Director of International Sales and General Retail Sales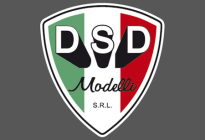 Mr Fernando Milanese
Holiday Inn Munchen Sud
Bauma
Hi Giancarlo,
sorry if I take advantage of your personal number, but I want to tell you a big thank you in private because in a short time you have organized everything for me. You know I was anxious when they asked me to find the hotel for my colleagues. Then when you wrote me the first time, I started to calm down. Finally I even felt pampered. You are really special in your work.
I will never stop thanking you!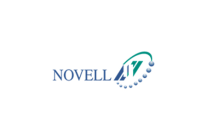 Dear Tom,
The hotel is good, clean and the people also so kind, I am satisfied with the hotel even though the room is small
For next event in CphI 2020 Milan, do you have any suggestion for the hotel?
Thank you!
Best Regards,
Inge Kartono, MD
International Marketing Manager
Our
Clients