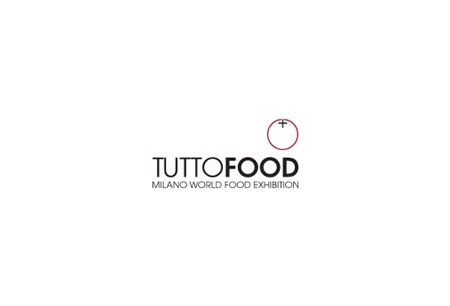 TUTTOFOOD
( 8 May 2023 - 11 May 2023 )
Venue:
FIERA MILANO RHO PERO
About the
event
Covid-19 Event Update
Tuttofood 2023 will take place at Fiera Milano from the 8th to the 11th of May 2023. For the in-person event, the venue will have a strict COVID-19 prevention plan in place. This will entail reorganizing the exhibition space in order to encourage interpersonal distance. Attendees must always wear FFP2 masks that have been certified. The exhibition areas will be thoroughly cleaned. It will include permanent sanitary facilities as well as regular cleaning. Handles, handrails, and other high-contact surfaces will be given special attention. Disinfectant gel dispensers are located in high-walkability areas, allowing attendees to disinfect their hands. Due to the travel restrictions implemented by the Italian government, participants of Tuttofood 2023 should note the following. Upon arrival in Italy via airline or ferry, they must present documents that confirm their health status. Such include negative test results.
TUTTOFOOD – A Brief Introduction
TUTTOFOOD, as you have guessed, serves the agri-foods industry in Italy and features quality products, services and innovations from a predominantly Italian base of exhibitors for the world to notice. The international trade show is based in Milan, Italy and has been highly successful as it saw the participation of over 3000 brands from Italy and also the world over, who sold in great numbers to trade visitors that numbered 82,000 and counting. Each edition has seen steady growth compared to previous years, so the market capabilities for TUTTOFOOD are only now developed to their full potential.
An Industry Profile
TUTTOFOOD is all about good food and extraordinary flavors. The event functions mainly as a marketplace where supply and demand can establish meaningful connections, but there's more to the programming, which also embraces the rich Italian culinary tradition to the fullest. You can see a number of famous chefs lead culinary workshops or just participate in show cookings, while the overall program also features items like The Nut Forum and The Digital Export as a Lever to Entry in Foreign Markets. Display categories are too numerous to list, but expect everything from pasta and dietary foods to ingredients, meats and organic food. Visitors are mainly comprised from retail buyers, distributors and exporters and importers.
Travel 2 Fairs Takes You There
Travel 2 Fairs ltd reinvents the way exhibitors plan their business trips in the first place. We reduce the amount of time and effort you devote to making online hotel bookings for TUTTOFOOD, so you focus on what's really important. A personal travel assistant is assigned on your case, who works to meet your needs whether you're travelling with in a small group or in a large party exceeding 20 people. You're able to pick from exclusive hotel deals near Fiera Milano, so your commute is just a few minutes long. Even better all deals have been selected with your budget in mind and in the end, you cut down on accommodation costs.
Past Editions
2021
Host Milano 2021 and Tuttofood 2021 coincided with the events taking place between 22.10.2021 and 26.10.2021. The trade fairs took place as live exhibitions at Fiera Milano. Tuttofood and Host Milano 2021 featured strict COVID-19 prevention measures, including a 3G entry rule. Attendees of the fair could enter the event venue after showing 3G entry documents. Such included negative test results or recovery certificates. The two editions received more than 150,000 trade visitors and over 2,700 exhibitors.
Our visitors
for the event
Our
Clients