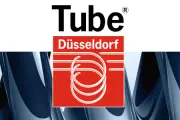 Location:
Stockumer Kirchstrabe 61, D-40474 Duesseldorf
Tube
!!! Important !!! The 2020 edition of Tube has been officially postponed by the organisers due to coronavirus.
Tube 2020 is coming to Dusseldorf in early spring with a program spanning the five days between December 7th – December 11th. The earlier you start on your hotel reservation for Tube 2020, the broader selection of discounts and promotions you have. Travel 2 Fairs ltd guides you to the best deals on the market for your budget and helps you book hotels close to Messe Dusseldorf. Convenience is important to exhibitors, which is why your hotel is well-connected to public transport so you don't have to waste time commuting from day today. That's how Travel 2 Fairs ltd does accommodation for trade fairs.
Hotel Offers For
Tube 2020
Jugendherberge Dusseldorf
Düsseldorf , Germany
6 Dec 2020 - 11 Dec 2020
Trip Inn Hotel Schumann
3 * * *
Düsseldorf , Germany
6 Dec 2020 - 11 Dec 2020
NH Dusseldorf City Nord
4 * * * *
Düsseldorf , Germany
6 Dec 2020 - 11 Dec 2020
Hotel Alt Graz
3 * * *
Düsseldorf , Germany
6 Dec 2020 - 11 Dec 2020
Premier Inn Dusseldorf City Ost
4 * * * *
Düsseldorf , Germany
6 Dec 2020 - 11 Dec 2020
Hotel Am Spichernplatz
3 * * *
Düsseldorf , Germany
6 Dec 2020 - 11 Dec 2020