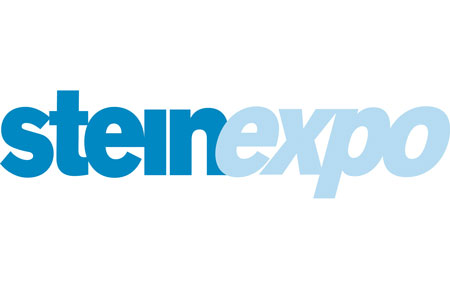 steinexpo 2026
( 2 September 2026 - 5 September 2026 )
About the
event
Update
The MHI in the Nieder-Ofleiden will host Steinexpo 2026 between the 2nd and 5th of September 2026. The locale will not incorporate coronavirus precautions. This is due to the repealing of the country's pandemic restrictions.
Preface
The Steinxpo is a pivotal trade exhibition for the construction and mining industries. It is an event that occurs on more than 150 000 m2 of event space. It appeals to over 53 000 visitants, with 23% representing a foreign country. This includes leading manufacturing businesses, suppliers, service providers, and R&D experts. Such participants attend to examine innovations, learn about new trends or challenges, exchange information and knowledge, and increase brand name awareness. Additionally, they can network and conduct on-site business, such as securing new partnerships and deals.
About Steinexpo
The event schedule of Steinxpo features a diverse range of showstoppers. These include the detailed trade exhibition, which features ten themed zones. These include drilling, extraction, mineral processing technology, refinement, demolition, accessories, automation, services, and trade institutions areas. The showstoppers also include the Quarry Vision zone, which presents novel intelligent technologies. Participants should likewise not overlook the real-time demonstrations, product pavilions, workshops, press conferences, and conference lectures.

Among the leading companies to attend Steinxpo are:
ESCO®;
Topcon Deutschland Positioning GmbH;
Sandvik Mining and Construction Central Europe GmbH;
Oppermann & Fuss GmbH;
Liebherr;
Continental;
Goodyear;
Hyundai;
Komatsu;
Michelin;
MOBA;
Volvo;
Zeppelin.
The trade fair receives attendants from the construction, mining, and mineral processing industries. This includes sectors related to building technologies, interior construction and materials handling. Furthermore, the event is attended by participants from the tire, transportation and chemical industries.
Steinexpo in Homberg Accommodation
Procure suitable accommodation for Steinexpo before all the good deals are taken with Travel 2 Fairs Ltd. All that is necessary is to inform us about how many rooms you need, how much you wish to spend, and your desired location. Travel 2 Fairs Ltd manages the rest. Book hotels close to the locale and obtain invaluable access to public transportation. We can inform you of the top-quality paths to the venue. Besides affordable lodgings for exhibitions, we likewise offer transportation services. One means of travelling to your hotel is to have a rentable car expect you at the aerodrome. Alternatively, you can schedule a two-way airport transfer.

Event information might be outdated because of the coronavirus pandemic. More information is available from the organiser.
Past Editions
Steinexpo 2017
Steinexpo 2017 occurred on a gross exhibition area of 180 000m2. 53 890 visitors attended it, with 23.5% travelling from abroad. They examined the wares of 293 exhibitor firms.
Steinexpo 2020
The iteration was postponed to 2021 and subsequently cancelled because of the coronavirus pandemic.
Steinexpo 2023
Steinexpo 2023 signified a new participation record for the trade exposition. The event, held between the 23rd and 26th of August 2023, featured 61 700 visitants and 305 exhibitants. This signified a 15% increase in visitor attendance compared to the previous record in 2017. The live trade event took place at Homberg's basalt quarry and did not feature coronavirus precautions. Of the exhibiting, 25% were from abroad.
Our visitors
for the event
Our
Clients