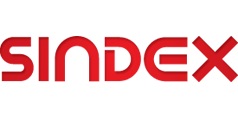 SINDEX 2025
( 2 September 2025 - 4 September 2025 )
About the
event
Update
The 2025 edition of SINDEX will take place as a hybrid event between 02.09.2025 and 04.09.2025 at the BERNEXPO. The event will take place in both digital and in-person form to ensure that participants can take part regardless of their situation. The venue will not feature the latest Covid-19 prevention measures. This is due to the repealing of the country's pandemic restrictions.
Preface
SINDEX continues the growing, global inter-industry trend towards industrial automation in every major process and stage of production and manufacturing, whether we're talking about fluid power technology or electrical engineering. The international trade fair is a long-anticipated staple that will bring even more innovations. Statistic place exhibitors at 430 and visitors at over 13,500 industry insiders. Travel 2 Fairs Ltd reminds you that there are easier ways to make your business travel plans. Give us a call today, and we'll supply you with a hotel booking online!
SINDEX presents valuable opportunities to generate sales leads from new markets and plan exciting product launches across every major product category. On display, you have out-keyboards, cables, communications equipment, control equipment, control systems, displays, drive systems, fibre optic cables, identification systems, industrial robots, input devices, measuring instruments, power supplies and switchboards. Direct your attention to where it's needed most and allow Travel 2 Fairs Ltd to choose your hotel. We have an extensive network of hotels across every price range, star rank and location. All you have to do is tell us what you need!
Past Iterations
SINDEX 2021
The 2021 edition of SINDEX took place as a hybrid event. The trade fair occurred at BERNEXPO in both digital and in-person forms, allowing attendees to participate remotely or personally. The hosting dates for the event were 31.08.2021 to 02.09.2021. The venue featured the latest Covid-19 prevention measures, including social distancing and the mandatory wearing of masks. The edition featured around 120 exhibitors who showcased their wares within 5 special zones.
SINDEX 2023
The 2023 iteration occurred as a hybrid trade exposition. It occurred at BERNEXPO between 05-07.09.2023. It did not feature coronavirus precautions due to the repealing of the country's pandemic restrictions. The iteration was attended by 240 exhibiting firms and approximately 9 500 visitants.
Our visitors
for the event
Our
Clients