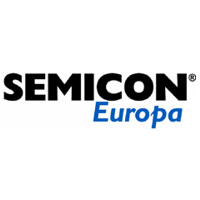 SEMICON EUROPA
(14 November 2023 - 17 November 2023 )
Location:
Germany , Munich
About the
event
Update
SEMICON EUROPA 2023 will take place as a live exhibition and will be co-located with productronica 2023. The event will take place between 14.11.2023 and 17.11.2023 at Messe Munich. The venue will not feature the latest Covid-19 protective measures and sanitation protocols. This is due to the removal of the country's pandemic-related restrictions.
Introduction
SEMICON EUROPA furthers developments and innovations in semiconductors with a wide reach throughout the electronics and electronics manufacturing fields. The international exhibition is held in Munich, Germany, and programming spans four days. The upcoming edition is expected to bring in 6,000 engineers, executives, and key decision makers from the semiconductor industry, exactly the kind of audience you want to reach. SEMICON EUROPA runs several programs with a focus on both business and technological topics. The product range is extensive covering gases, HVAC, assembly systems, automation, biotechnology, chemical engineering, contamination control, flat screen technology, nano-electronics, LEDs, FMCS, control engineering, electron transistors, PV systems, semiconductors, sensors, and MEMS.
How can Travel 2 Fairs help you?
Do not waste your valuable time! Let Travel 2 Fair Ltd aid you with your business travel preparations. Discover the easiest way to land a hotel booking online that does not put a significant strain on your finances. With so many hotels in Munich at your disposal, it takes long days to narrow down the choices to deals that are a good fit in terms of price and location. Travel 2 Fairs Ltd streamlines the search for accommodation to a single business day. Using your price restriction and other criteria, we're able to curate a list with ideal fits.
Past Editions
SEMICON EUROPA 2021
The 2021 edition of SEMICON EUROPA took place between 16.11.2021 and 19.11.2021 as a live exhibition. The trade fair took place at Messe Munich, with the venue featuring the latest COVID-19 prevention protocols. A total of 231 exhibitors from 20 countries attended the edition. This included nations such as the USA, the UK, Turkey, and Israel.
SEMICON Europa 2022
SEMICON Europa 2022 took place between 15.11.2022 and 17.11.2022 and coincided with electronica 2022. The event occurred in a face-to-face format in Messe Munich. The venue did not include Covid-19 safety measures due to the removal of the country's pandemic-related restrictions. The event featured 325 exhibitors and 85 media representatives.
Our visitors
for the event
Our
Clients