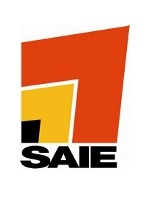 SAIE 2024
( 9 October 2024 - 12 October 2024 )
About the
event
Update
SAIE 2024 will occur as a live trade exhibition between the 9th and 12th of October 2024. Bologna Fiere will serve as the hosting location and will not feature coronavirus safeguards. This is due to the removal of the country's pandemic restrictions.
Preface
Italy prepares for the return for the staple event for the building and construction industry in the region – SAIE. What's unique about the international exhibition is the vertical product integration that spans form heavy building machinery and building materials to furnishings, tools and equipment. Display categories cover building materials, construction equipment, air conditioning, construction machinery, prefabricated buildings and structural engineering. Thousands of trade visitors are anticipated to wander the exhibition halls.
SAIE Accommodation
Be proactive in your business travel planning and seek out hotels close to the Bologna Fiere as early as possible. For the most attractive deals on the market, turn to Travel 2 Fairs ltd! Lay the right foundation for your visit and approach your hotel booking online with care. Enhance your experience with the bespoke service provided by Travel 2 Fairs ltd. We're here to locate the hotels that meet your standards and are right for your budget. Our team is considerate to place you near the action and also provide you access to public transport.
Past Iterations
SAIE 2022
SAIE 2022 occurred between the 19th and 22nd of October 2022 in Bologna Fiere. The live trade exhibition did not feature coronavirus safeguards. This was due to the removal of the country's pandemic restrictions. The event was attended by 37 642 visitants and 430 exhibiting companies. It also featured 49 collaborating organisations.
Our visitors
for the event
Our
Clients