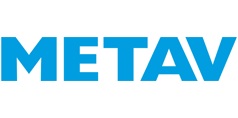 METAV 2024
(20 February 2024 - 23 February 2024 )
About the
event
Update
METAV 2024 will occur 20–23.02.2024 at Messe Düsseldorf in Germany. The event will be hosted as a live exhibition. Coronavirus precautions are not in place in Messe Düsseldorf because of the repealing of pandemic restrictions.
Introduction
Take part in the discourse surrounding the manufacturing technology and automation sectors at METAV. It is where you can see the future of metalworking technologies put into action. The international exhibition has always been a big draw. Organisers expect an impressive turnout of 35,000 trade visitors in its next staging. The dates are scheduled for March in Düsseldorf, Germany. Leave nothing to chance regarding your business travel and leave your hotel accommodation for trade fairs in the capable hands of Travel 2 Fairs Ltd.
You can boost your reputation at METAV with live demos and product launches. The goal is to generate direct sales and connections to new markets! At the exhibition, you will see the latest in machine tools, welding, industrial ovens, machines, and surface technology systems. They can review various manufacturing systems and equipment. Gain a strategic advantage by booking hotels close to Messe Düsseldorf! Travel 2 Fairs knows where to look for the best discounts. You enjoy a short commute and low accommodation expenses!
Past Iterations
METAV 2022
METAV 2022 coincided with Wire and Tube 2022. The iterations were held as live trade expositions. They took place between 20-24.06.2022 in Messe Düsseldorf. Over 180 exhibiting firms and 3 500 trade visitants attended the edition, with around 22% travelling from abroad, primarily from Europe.
Our visitors
for the event
Our
Clients