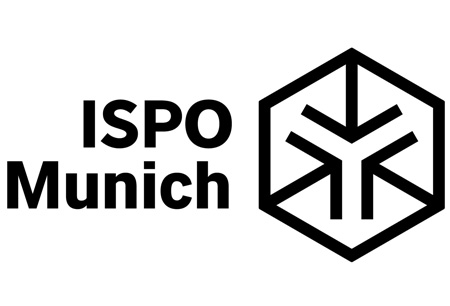 ISPO Munich
(23 January 2022 - 26 January 2022 )
Location:
Germany , Munich
About the
event
Covid-19 Update
ISPO Munich 2022 will take place at Messe Munich between the 23rd and 26th of January 2022. The event will be in an in-person format with a strict COVID-19 prevention plan in place. The fair's official website will include a detailed overview of the guidelines.
Calling card
Founded in 1970, ISPO Munich is the leading trade fair for the sporting goods industry. It is the meeting hub for professionals from all industry sectors, such as suppliers. ISPO Munich is a fair that showcases the latest trends and innovations in the sector. It addresses challenges such as digitalisation. This helps visitors to develop new solutions and adapt to the most recent changes. The fair takes place every year at Messe Munich in Munich, Germany.
Business profile of the event
ISPO Munich is an international fair that attracts many high-profile attendees. Such include Adidas Terrex, Gore, Icebreaker and Mammut. The fair receives visitors ranging from manufacturers to journalists. This includes manufacturers, designers, retailers, suppliers, studios, and fitness professionals. Attendees also feature journalists, nutritionists, sport marketing firms and others. The fair attracts companies ranging from start-ups to mid-companies and large corporations. Many sporting associations additionally visit to learn about the latest trends.
What is new for ISPO 2022?
The 2022 edition of ISPO Munich will further explore the digital future of the industry. This will include details such as the introduction of new fitness tracking methods. eSports will also be among the discussion topics.
Did you know?
The fair can help visitors in completing goals such as learning about the market and new trends. This is due to its program providing a detailed overview of the market. The exhibition also features events that promote networking or learning about new trends. The event is also where industry professionals can gain recognition.
ISPO Munich has a detailed program that can help attendees in achieving their goals. This includes a conference program consisting of many keynote lectures, workshops, and panels. Often, the topics focus on subjects such as social mega-trends. Among them are health, sustainability, creativity, and digitalisation. Often, the conference program has divisions, such as the ISPO Academy. The event is the leading meeting event for retailers and sports business professionals. During the Academy, leading specialists host a variety of lectures and seminars. The lecture topics often concentrate on retail and industry challenges. Such include:
Digitalisation in Retail and Industry
Social Media
Branding and Brand Development
Supply Chain Management
Environmental and Social Responsibility
The seminars also provide detailed information on the latest trends and innovations. The Academy receives visitors ranging from regional distributors to international corporate managers.
Another leading event in the program is the hosting of several award ceremonies. These include the ISPO Textrends, the ISPO Brandnew and the ISPO Award. The Textrends consists of sales and promotional services provided to a selected winner. Nominees apply by providing information about their most innovative sports apparel products. An international jury reviews the nominations and selects the winner. This can help in gaining recognition both as a start-up or as an international corporate. The ceremony additionally provides a chance to increase brand awareness. This is due to many designers, product managers and B2B publications visiting it.
The ISPO Brandnew is the hosting ceremony and location for the promoting of start-ups. During the event, an interdisciplinary jury selects a company with the most potential. The criteria for the selection focus on innovation and industry contribution. Some of the notable companies that have received the award include GoPro and Maloja. The ceremony often coincides with another important event, the ISPO Open Innovation. Open Innovation is the international crowd-sourcing platform for the promotion of start-ups. This allows aspiring professionals to find potential new connections, such as customers.
The ISPO Award is an international prize that highlights the most innovative products. It is the leading ceremony for both start-ups and veterans, as it serves as a seal of quality for all consumers. During the nominations, an independent jury examines each selection based on several criteria. Among them are aspects such as innovation and passion. They also note the amount of creativity the producer has placed in their creation. The event is among the main opportunities for increasing brand awareness. This is because of the many media and retail representatives that visit the ceremony.
The ISPO Munich additionally features in its program events such as the ISPO Job Market. This is an event that allows attendees such as graduates to find new work opportunities.
ISPO Munich is a fair that can help manufacturers, suppliers, designers, and retailers. It can aid them in learning about innovations that can expand their business. It is also an event that can aid nutritionists and fitness professionals. For instance, nutritionists can promote their brands. Sport marketing firms should also consider attending to form new connections. The exhibition is furthermore an event amateur and professional athletes should consider visiting. The fair can help them in learning about new performance-enhancing products. Practitioners of outdoor sports or recreative ones should likewise consider visiting.
Your Hotel Room in Munich
Invest in your business trip with hotel accommodation selected for your specific need. Travel 2 Fairs Ltd works with you to send you hotels in Munich with an ideal location and price tag. This allows you to select the hotel offers that work best for you. Such as placing you near Messe Munich for a quicker commute. We have long worked with large groups, so you can query for parties of twenty people and more. The entire registration process takes up to a day, and you leave all details to us. Also, Travel 2 Fairs ltd assists with logistics as well. You can request a rent-a-car or an airport transfer in both directions, whether it is private or shared.
Logistics
ISPO Munich is an annual fair held for 4 days at Messe Munich by Messe München GmbH. The opening hours of the fair tend to be from 9 am to 6 pm or from 9 am to 5 pm. Messe Munich is a venue that is easy to access from the city's main transport hubs. For example, from the central railway station, the journey would take 25 minutes by metro. When travelling from the international airport, the journey would take 50 minutes. Messe Munich is furthermore close to nearby cities such as Freising.
Munich is a large metropolitan city with an extensive public transport system. The network consists of buses, trains, metro lines and taxis. Each district has transport links that operate both day and night. Travelling times in the city can range from 15 minutes to 60 or 90 minutes. The city can accommodate visitors with different budgets and needs. For instance, the metropolis provides hostels, apartments, and hotels. There are also many guest houses both in the city and in nearby areas. Likewise, there are ample restaurants, bistros, bars, and clubs in the metropolis. There are several neighbourhoods which visitors should consider staying in. Among them are the Altstadt (Old City), Isavorstadt, Maxvorstadt, and Haidhausen.
Audience and Statistics
ISPO Munich is a high-profile event that receives over 82000 attendees. For example, the 2019 edition included over 2800 exhibitors and over 80000 visitors. Attendees represented around 120 countries including Sweden, Spain, Germany, and Croatia. Many visitors also came from China, Japan, and Taiwan. The fair attracts members from different branches of the sports and services industry. Such include the sporting goods and sports apparel sectors. They furthermore feature many members of the amateur and professional sports branches. ISPO Munich is a fair that receives quite a few sports marketing firms, and nutritionists.
89%
international exhibitors
Our visitors
for the event
Our
Clients