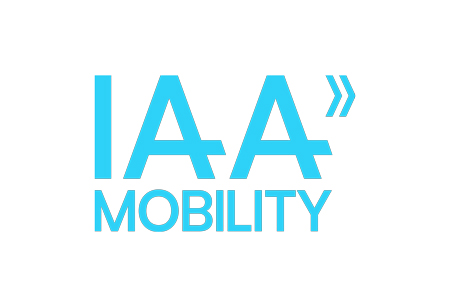 About the
event
Update
IAA Mobility 2023 will occur in Messe Munich between the 5th and 10th of September 2023. The venue will not feature coronavirus safeguards due to the lifting of the pandemic restrictions.
Preface
IAA (IAA Cars/ IAA Car/IAA Cars Show) is among Germany's leading automotive industry shows. IAA is the central hub for providing a comprehensive mobility sector overview for various professionals and the public. The event occurs in Messe Munich. It gathers manufacturers, suppliers, and mobility service providers in one location. It also features hi-tech companies, start-ups, retail specialists, and others.

IAA is a high-attendance event. One edition, for example, featured over 1,000 exhibitors and over 560,000 visitors. It attracts representatives from over 50 countries, such as Japan, China, Germany, the USA, India, and South Africa. Another edition featured higher attendance numbers — 400 000 participants. Seven hundred forty-four of them were exhibitors, and 936 were conference speakers. Around 3 500 journalists attended the fair. A total of 95 countries were presented during the edition.
About IAA Mobility
The IAA Car Show allows professionals to network and exchange information. IAA Cars furthermore enable them to learn about innovations and gain recognition. IAA Car features a detailed event program that helps to complete such goals.

Among the leading events within the schedule is the IAA Summit. This is due to the Summit allowing start-ups and leading industry experts to learn about the latest innovations and discuss challenges. Often, the focus of the event is on mobility resolutions. This incorporates self-directed vehicles, eScooters, bikes, and innovative public transport models.

Another event of interest within the IAA Car's programme is the Mobility Conference. It is a platform where professionals can expand their knowledge through various sub-events. Among them are the Academy Masterclasses. They provide in-depth information about modern applications and ingenious mobility concepts. Classes vary between 1 and 2 hours. They allow up to 30 attendees to network and expand their knowledge. Each session features a leading expert as the lecturer.

Another sub-event featured within the Conference is the Business Club House. It is a dedicated dialogue area where exhibitors can present themselves. They can achieve the task via public lectures press meetings, discussions, and product presentations. The Club House is available in Hall 2 of Messe Munich and consists of 300 m2.

The Sustainability Lounge is like the Business Club House. It is the main discussion event for sustainability topics. The Lounge provides a meeting location for businesses, experts, and senior trade professionals. The Lounge includes leading experts such as Hans-Peter Kleebinder as the hosts. It focuses on subjects like mobility transformation and circular economy. It consists of four hour-and-a-half panels. Each day begins with a morning briefing. The briefings feature leading figures such as Anja Kohl as moderators.

One of the main events of the IAA Mobility is the IAA #mobilitython. It is a hackathon for the mobility transition that provides high recognition. The event allows winners to each prize worth 15 000 euros. Winners also have a chance to have their solutions used by a leading company. The #mobilitython is a free-to-participate event for part-time, freelance, graduate and start-up teams.

Both leading companies and young professionals can look forward to the IAA Career. It is a decentralised platform where such participants can network. The platform allows companies to present themselves as potential employers. This allows young IT, engineering, and vehicle technology talents to find work.
The IAA Car Show is the gathering location for leading corporations such as:
BMW;
Hongqi;
Ford;
Mercedes-Benz;
Volkswagen;
Bosch;
Brose;
Continental;
MAGNA;
MAHLE;
Siemens;
Webasto;
Renault;
Hyundai;

MINI;
Audi;
Porsche;
Cupra;
Huawei;
Microsoft;
IBM;
Schaeffler;
Michelin;
Canyon;
Riese & Müller;
Rose;
Kettler;
PwC;

Google;
Facebook;
Team Viewer;
Dolby;
Accenture;
TikTok;
YouTube;
Bloomberg;
Amazon Web Services;
Dassault Systems;
Airbus;
Bosal;
Dacia;

Dekra;
Deutsche Telekom;
Genesis;
Hamamatsu;
Kia;
Lego;
Qualcomm;
Red Bull;
RTL 2;
Seat;
Smart;
Tuv Sud;
Uber.
The IAA Mobility is a must-attend event for the automotive, IT, electronics, media, cycling, mobility, aviation, and engineering industries.
IAA Mobility Accommodation
Procure suitable accommodation for IAA Mobility with Travel 2 Fairs Ltd. All that is necessary is to inform us about the rooms you need, how much you wish to spend, and your desired location. Travel 2 Fairs Ltd manages the rest. Reserve lodgings adjacent to Messe Munich and gain valuable access to public transport. We can advise you on the best routes to take to the venue. Aside from affordable hotel accommodation for exhibitions, we also provide transport services. One way to travel to your hotel is to have a rent-a-car wait for you at the airport. Another is to schedule an airport transfer in both directions.
Event information might be outdated because of the coronavirus pandemic. More information is available from the organiser.
Past Iterations
IAA Mobility 2021
IAA Mobility's debut iteration occurred in 2021 as a hybrid event on 260 000 m2. It included new event programme additions, such as the Blue Lane. The face-to-face aspect featured strict coronavirus safeguards.e A total of 400 000 attendants from 95 countries visited the edition. Of them, 744 were exhibitors, including 78 start-ups. Nine hundred thirty-six speakers attended the edition. The IAA Mobility also featured 7 000 test drives. A total of 3 500 journalists visited IAA Cars 2021 during its hosting between the 7th and 12th of September 2021. All attendees and the organisers considered it to be a resounding success.
IAA Mobility 2023
IAA Mobility's second iteration improved upon the success of the debut 2021 format. It was held as a hybrid trade exposition between the 5th and 10th of September 2023 in Messe Munich. The iteration featured over 500 000 visitiants from 109 countries, with approximately 30% travelling from abroad. This included over 100 000 attending the Open Space on Saturday. They examined the wares of around 750 exhibitants from 38 nations, with 50% representing a foreign country. This included over 300 world premieres. The event featured a 70% increase in international media coverage compared to 2021. This was due to the more than 3 700 media specialists from 82 countries. Over 500 international lecturers discussed diverse topics during the IAA Mobility 2023 summit. A total of 8 500 car and around 4 000 bicycle/e-bike test drives were conducted during the event. 92% of the visitants rated the event as excellent. Approximately the same percentage of attendants also considered the event's internationality good. Furthermore, 94% of the visitants would recommend the event to other industry members. 89% of the group's professional segment rate the event's atmosphere as excellent.
Our visitors
for the event
Our
Clients