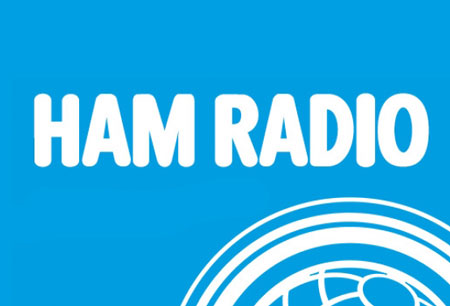 HAM RADIO 2024
(28 June 2024 - 30 June 2024 )
Organizer:
Messe Friedrichshafen
About the
event
Update
HAM RADIO 2024 will occur as a live trade exposition at Messe Friedrichshafen between the 28th and 30th of June 2024. The locale will not incorporate coronavirus precautions due to the repealing of the country's pandemic restrictions.
Preface
Radio enthusiasts have one major event to look forward to – HAM RADIO! The international exhibition celebrates the amateur radio station and its supporters through an extensive program as well as numerous technological displays showcased by 200 exhibitors. Germany serves as the host. Proving that radio is far from dead is the fact that the overall attendance rate stands at 15,000 visitors. Beat the rush for hotels and secure a hotel booking online at the prices you want from Travel 2 Fairs Ltd.
Travel 2 Fairs Ltd provides a new way to plan business travel – swift and affordable. Call us to talk about the kind of hotels you prefer, price points and preferences in locations. This allows us to tailor your stay accordingly while ensuring you save money and shorten your daily commute. No more stress in planning a business trip! HAM RADIO welcomes you with open arms whether you wish to make sales through the amateur radio flea market that encompasses a lot of product diversity or take part in the support program. We're talking about kid's events and events for the DIY-minded.
Past Iterations
HAM RADIO 2022
HAM RADIO 2022 was held between 06/24/2022 and 06/26/2022 in Messe Friedrichshafen as a live event. It received 394 exhibiting firms from 27 countries and 10 200 visitants from 52 nations.
HAM RADIO 2023
The 46th iteration of HAM RADIO occurred as a live trade exposition between 06/23/2023 and 06/25/2023. The iteration was attended by over 11 000 participants. This included 392 exhibiting firms and 11 000 visitants (including around 140 teachers) from 59 nations.
Our visitors
for the event
Our
Clients