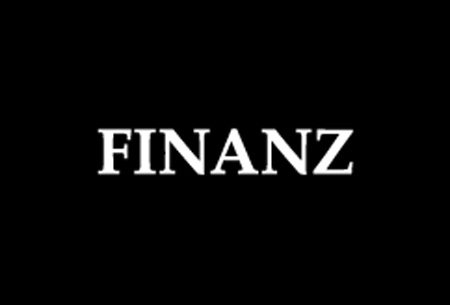 Finanz Zurich 2024
(24 April 2024 - 25 April 2024 )
About the
event
Update
Financial specialists and institutions will be able to meet again in person between 24.04.2024 and 25.04.2024. Finanz Zurich 2024 will take place as a live exhibition in Halle 550 at the Zurich Oerlikon. Currently, Switzerland does not have domestic and international travel restrictions in place. Due to such changes caused by the improved epidemiological situation, attendees will not be required to adhere to strict safety policies such as the 3G entry rule. The organisers will encourage attendees to follow recommendations such as performing regular hand sanitation.
Finanz Zurich – A Brief Introduction
In the world of international finances, Finanz Zurich plays a major role as a networking platform and a strategic marketplace. The international trade fair has been the heart of the financial industry in Europe for the past twenty years. Editions are held in Halle 550 in Zurich, Switzerland. Every edition has been a roaring success. The last edition before the pandemic registered 174 exhibitors and over 3800 powerful trade visitors. The support programme invited 130 top experts to speak on a variety of topics.
An Industry Profile
Finanz Zurich has always been interested in technological innovation. As soon as cryptocurrencies and blockchain technology entered the market, Finanz Zurich was quick to discuss and look into their full potential. Today, the international trade fair is the premier marketplace for financial tech, crypto, investment products, insurance products, real estate investments and company pension plans. That's why the audience is so diverse in professional background. You have asset managers, private bankers, family offices, insurers, pension funds and startups in the digital fintech sectors. Finanz Zurich is where high-level networking happens easily, and you can make connections with industry titans from key markets around the world. We also can't ignore the importance of the Open Forum as a source of inspiration and guidance.
Travel 2 Fairs Takes You There
Have a personal travel assistant plan your entire business trip to Zurich, Switzerland. Travel 2 Fairs Ltd specializes in hotel accommodation for exhibitions and helps you book the perfect hotel for Finanz Zurich. Give us a call, and we will send you the best rates in town. Pick your favourite and our team handles the rest. Land the perfect deal on hotels close to Halle 550 as soon as today. Travel 2 Fairs Ltd has experience working with large and small groups alike. Even if you're over twenty, we'll find the right place for you to stay and keep your expenses to a minimum.
Past Iterations
Finanz Zurich 2022
Finanz Zurich 2022 marked the successful restart of the financial trade fair. The event took place between 27-28.04.2022 in Halle 550 at the Zurich Oerlikon. The live event received 2 500 visitants and over 100 exhibiting firms. During the event, it was announced all new editions will permanently take place in spring.
Finanz Zurich 2023
Finanz Zurich 2023 continued the positive trend initiated by the 2022 restart iteration. It occurred as a live trade exposition between 3-4.05.2023. It featured 106 exhibiting firms, 2 700 visitants and 175 lecturers.
Our visitors
for the event
Our
Clients