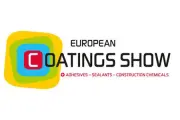 Location:
Messezentrum 1 90471 Nürnberg
European Coatings Show
The dates for European Coatings Show 2021 span the period March 23rd – March 25th at Messe Nuremberg. You have a long time to consider where you're going to stay and Travel 2 Fairs ltd is your source for all early booking promotions and discounts. Regardless of budget and group size, we work with you to plan the perfect work trip. What this means is booking hotels near Messe Nuremberg and shaving off your accommodation costs. That's easy and we even tell you which public transport to take for the fastest commute. One consultation is all it takes to have your hotel reservations in order!
Hotel Offers For
European Coatings Show 2021
Hotel Andres
Bamberg , Germany
22 Mar 2021 - 25 Mar 2021
A&O Nurnberg Hauptbahnhof
2 * *
Nuremberg , Germany
22 Mar 2021 - 25 Mar 2021
Altstadthotel Grauer Wolf
2 * *
Erlangen , Germany
22 Mar 2021 - 25 Mar 2021
ibis Nurnberg City am Plarrer
2 * *
Nuremberg , Germany
22 Mar 2021 - 25 Mar 2021
ibis budget Nurnberg City Messe
1 *
Nuremberg , Germany
22 Mar 2021 - 25 Mar 2021
Excelsior Hotel Nürnberg Fürth, BW Signature Collection
4 * * * *
Furth , Germany
22 Mar 2021 - 25 Mar 2021