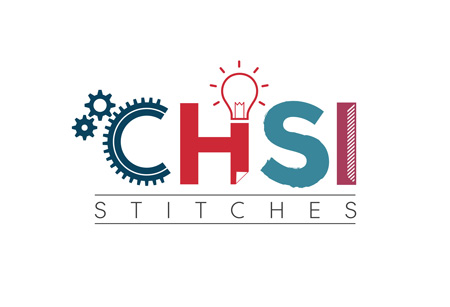 Craft, Hobby + Stitch International 2024
(25 February 2024 - 25 February 2024 )
About the
event
Update
Craft, Hobby + Stitch International 2024 will be held as a live trade exposition at NEC Birmingham. The hosting date for the event is set for February 25th to February 26th, 2024. At present, the UK does not have travel restrictions.
A Brief Introduction
CHSI – Craft, Hobby + Stitches International – enjoys a leading position in the craft and hobby industry in the UK, and it is known as the country's number one creative craft show. Editions tend to bring in over 6 000 buyers from all over the country and Europe on average. Those are specifically good numbers when you count that there are only 200 exhibiting firms on the show floor. If that sounds like a smart business investment, then you need to travel to the NEC in Birmingham, UK for your dose of sales opportunities.
An Industry Profile
The focus of CHSI is predominantly connecting exhibitors with buyers and as such it exists more as a procurement platform, which sees over 100,000 different products showcased under one roof. The trade fair offers the full breadth of products within craft and hobby – papers, beads, fabrics, instruments, clays, dough materials, painting supplies, and paints. Adding another layer to the experience is the busy support program. The Insights Hub is where you can discover educational resources aimed at running a successful business and new market trends, with workshop sessions running for a total of 50 hours.
Travel 2 Fairs Takes You There
Birmingham has much to offer in terms of hotels and guest houses. Why spend hours combing through offers and comparing prices when you can have Travel 2 Fairs Ltd do all this for you? You receive a customised list of deals within a business day courtesy of your very own personal travel assistant, and all you have to do is pick your favourite. Travel 2 Fairs Ltd makes your hotel reservation for Craft, Hobby + Stitches International according to your specification, and we're comfortable working at any scale. From single travellers to big groups of more than twenty, you get the right hotels close to the NEC.
Past Iterations
Craft, Hobby + Stitch International 2023
The 2023 iteration of the event occurred between 2023/02/19 and 2023/02/20 in NEC Birmingham. The event site did not include coronavirus protection during the iteration, which featured 86 exhibiting firms. This was due to the UK repealing its pandemic restrictions.
Our visitors
for the event
Our
Clients