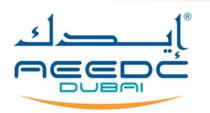 AEEDC Dubai
( 7 February 2023 - 9 February 2023 )
Organizer:
INDEX Conferences and Exhibitions Org. Est
About the
event
COVID-19 Update
Dentists and dental professionals can look forward to an exciting 2023 live edition of AEEDC coming to Dubai, UAE. Things are getting back to normal as the international trade fair returns on February 7th – February 9th. Both venues for the event, the Dubai World Trade Centre and Dubai International Convention & Exhibition Centre, are implementing the very best of COVID-19 protective measures. There are going to be thorough audits to make sure measures are followed adequately, so you can rest assured that your health and safety are in good hands.
Calling Card
AEEDC is the definitive exhibition and conference for the dental industry in the Middle East and a global leader in the development of technologies and dentistry tools. Based in Dubai, UAE, the international event arrives every year in February with an impactful programme. The exhibition is held at the Dubai World Trade Centre, while the Dubai International Convention & Exhibition Centre next door hosts extensive conferences. AEEDC attracts buyers from all over the world and as a result has positioned itself as a winning cross-border purchasing platform. You have the best possible assortment of products on display along with the latest advancements in dental technology. AEEDC is the natural bridge between the East and the West.
Business Potential
What attracts high-ranking buyers is the wealth of what's on offer. The exhibition halls showcase the very best across the entire value chain. Product groups include dental laboratories, dental tools, dentist chairs, bleaching products, dentist equipment, endodontic instruments, oral hygiene articles, bone grafting materials and casting gold alloys. As a result, AEEDC turns into a one-stop-shop and buyers definitely attend in order to research products and place orders. The audience is mainly made up of dental clinics, universities and research, hospitals and laboratories, health authorities and governmental entities, and dealers, importers and distributors. They come to see and explore what's on offer from companies like ABIMO, 3A MEDES, SISMA, Runyes Medical Instrument, implantswiss, Copega, BIO Composants Medicaux and many more.
Did You Know?
AEEDC has its sights firmly on the future. One form this takes is through the Startup Zone, aimed at newcomers with fresh ideas. Are you on the cutting edge of your dental speciality? This zone is the right place to meet with the people who can help you reach where you need to be in a flash. The platform will involve a lot of interaction with visitors, so you get to know your contacts better from the start. The AEEDC Dubai Conference invites only the top tier speakers and experts from around the world. Names include Dr. Filippo Cardinali, Dr, Riccardo Tonini, Dr. Rami Khalil, Dr. Francesco Garino, and Prof. Lorenzo Breschi. The conference dives deep into the newest research and achievements in all manner of topics – aesthetics, infection control, oral pathology, digital dentistry and hypnodontics.
Your Hotel Room in Dubai
No time like right now to make your hotel reservation for AEEDC. Travel 2 Fairs ltd helps you beat the crowds to the top hotel rates in Dubai. Efficient hotel services at a fair price, that's what we offer. We have long experience with hotel accommodation for trade shows and have grown a network all throughout Dubai. Your convenience comes first. The hotels we choose are right next to metro stations or the grounds of Dubai World Trade Centre and Dubai International Convention & Exhibition Centre. Your commute will be short and pleasant. Travel 2 Fairs ltd works with all budgets. Additional services include rent-a-car and airport transfer directly to your hotel! Airport transfers can be private or shared.
Past Editions
2022
AEEDC Dubai 2022 took place as a face-to-face trade fair at the Dubai World Trade Centre in the UAE. The venue featured the latest Covid-19 safety measures, including social distancing protocols and mandatory face masks. The edition attracted 66,000 attendees from 155 countries. It showcased 4,800 innovative products from 3,600 exhibitor companies.
Our visitors
for the event
Our
Clients