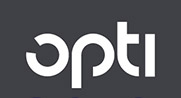 opti 2024
(12 January 2024 - 14 January 2024 )
About the
event
Update
Opti Munich 2024 will occur as a live event between the 12th and 14th of January 2024. The latest edition of the fair will be held in Messe Munich. Germany currently does not have Covid-19 restrictions.
Preface
Opti Munich (Opti) is a leading annual trade fair of pivotal importance to the eyewear sector and related industries. It is held in Messe Munich in January. It attracts over 28 600 participants. This includes ophthalmologists, opticians, merchandisers, distributers, importers, optometrists, eyewear manufacturers, start-ups, associations and other industry representatives. Such participants attend to complete business goals, such as maintaining and expanding business networks. It should be noted that 95% of the exhibitors have stated that the event is their preferred trade fair. 94% of the group would also recommend the trade exhibition to other industry representatives and intend to visit the next iteration. Their statements concur with 94% and 97% of the visitor group. The attendee group features an extensive amount of decision-makers – 70%. 88% of the visitors also state that Opti has a pivotal influence on their purchasing decisions.
About Opti Munich
The Opti Trade Show in Munich features a diversified scope of sub-events. This includes showstoppers such as Opti Campus, Opti Job Market, Opti Charity, the YES Independent Design Area and the Opti Social Media Talking Hour. They additionally feature notable selections such as the Opti BOX Award and the Opti Trend Hubs. The comprehensive trade exposition is also a must-attend.
Opti Munich's exhibitors include leading companies and brands such as OptiSwiss AG, Schneider GmbH, Mandolin SpA, Ace & Tate, Guess, Maybach Eyewear, Continental Eyewear Ltd, and Adidas. They represent industries such as ophthalmic optics, health, ophthalmology, eyewear, and fashion.
Opti Munich Accommodation
Procure suitable accommodation for Opti Munich before all the good deals are taken with Travel 2 Fairs Ltd. All that is necessary is to inform us about how many rooms you need, how much you wish to spend, and your desired location. Travel 2 Fairs Ltd manages the rest. Book hotels close to Messe Munich and gain valuable access to public transport. We can advise you on the best routes to take to the venue. Asides from affordable hotel accommodation for exhibitions, we also provide transport services. One way to travel to your hotel is to have a rent-a-car wait for you at the airport. Another is to schedule an airport transfer in both directions.
Event information might not be up-to-date because of the coronavirus pandemic. More information is available from the organiser.
Previous Iterations
Opti Munich 2019
The 2019 iteration was one of the event's most successful renditions. 631 exhibitor firms and over 28 000 visitants attended it.
Opti Munich 2020
The rendition received 600 exhibitor firms and over 27 500 visitants.
Opti Munich 2021
The iteration was postponed and subsequently annulled because of the coronavirus pandemic.
Opti Munich 2022
Opti 2022 was conducted as a face-to-face event in Messe Munich from the 13th of May 2022 to the 15th of May 2022. Because Germany removed the corresponding national restrictions in April 2022, the locale did not incorporate coronavirus precautions. The event attracted approximately 13,000 visitors from seventy-one nations and 368 exhibiting companies from twenty-five countries. 66.5% of the visitant group affirmed their 2023 attendance.
Opti Munich 2023
Opti 2023 occurred as a live trade exhibition in Messe Munich between the 13th and the 15th of January 2023. Similar to the 2022 iteration, the edition did not feature coronavirus safety precautions. Approximately 15 500 visitants from 67 countries and 307 exhibitor firms from 28 nations attended Opti 2023. This marked a 19.2% increase in attendee rates compared to the previous edition.
Our visitors
for the event
Our
Clients