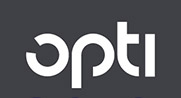 opti
(12 January 2024 - 14 January 2024 )
Location:
Germany , Munich
About the
event
Update
Opti 2024 will take place between 12.01.2024 and 14.01.2024 as a live event. Organisers have opted for the change to create the best possible framework conditions for the industry. The latest edition of the fair will be held in Messe Munich. Currently, Germany does not have domestic Covid-19 restrictions because of their removal in April 2022. Yet, attendees will be encouraged to follow recommendations such as maintaining a 1.5-metre social distance. At present, Germany does not have travel restrictions in place.
Opti—A Brief Introduction
The hottest eyewear trends and technological advancements are revealed at Opti—the international trade show dedicated to optics and design. You will discover breathtaking fashion as well as ground-breaking science. The annual show travels throughout Germany without a permanent city as its home. This ensures that every edition of Opti is fresh and ripe with opportunity for business. The numbers are also quite good. Last edition saw six hundred international exhibitors, who attracted more than 27,000 professionals travelling from all over Europe and beyond.
An Industry Profile
Opti has one of the best product assortments compared to competing trade fairs. You will discover the full range of frames, lenses, contact lenses, refraction and diagnostics, IT, machines, workshop equipment, shop fitting and decoration, trade products and accessories. As a result, you get to meet with professionals from various backgrounds. There are opticians, private practices, distributors, importers, and suppliers as well as retailers, store chains and fashion bloggers. In fact, Opti has a special event for bloggers called the BLOGGER SPECTACLE and there is even an award you can win. Each edition has its specific support program with small events and talks.
Travel 2 Fairs Takes You There
It is simple to make hotel reservations for Opti, when you put your trust in Travel 2 Fairs ltd. We have been offering accommodation for trade shows for over a decade. Whether you are only a few people or in a large group, Travel 2 Fairs ltd finds the perfect hotel deal for you. Same goes for your budget. From budget hotels to spacious apartments, we can offer you the whole of Munich, Germany. Our first task is to find the right hotel closest to Messe Munich. A personal travel assistant takes care of every detail surrounding your stay and ensures an expeditious service.
Previous Editions
Opti 2022

Opti 2022 was conducted as a face-to-face event in Messe Munich from the 13th of May 2022 to the 15th of May 2022. Because Germany removed the corresponding national restrictions in April 2022, the venue did not feature rigorous Covid-19 safety precautions. The event attracted approximately 13,000 visitors from seventy-one nations and 368 exhibiting companies from twenty-five countries. 66.5% of the visitors have confirmed their attendance in 2023.
Opti 2023
Opti 2023 took place as a live trade exhibition in Messe Munich between 13.01.2023 and 15.01.2023. Similar to the 2022 iteration, the edition did not feature coronavirus safety precautions during its hosting at the event venue. Approximately 15,500 visitors from 67 countries and 307 exhibitors from 28 nations attended Opti 2023. This marked a 19.2% increase in visitor attendance rates compared to the previous edition.
Our visitors
for the event
Our
Clients