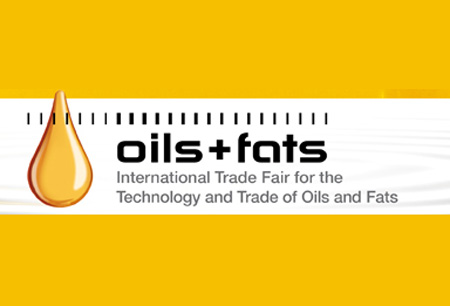 About the
event
A Brief Introduction
The oils and fats industry is characterized by its specificity and the small number of players on the stage that specialize only in these product groups. It's why it's no surprise oils + fats – the international trade fair that creates space for professionals in the industry to come and meet – hosts only roughly 50 international exhibitors from Europe and beyond. The same can be said for attendance rates, which remain steadily around 2,200 trade visitors. Editions are spaced out on a four-yearly schedule and take place in Munich, Germany. Although small, oils + fats give you the perfect opportunity to gain valuable industry knowledge and boost sales.
An Industry Profile
Oils + fats might be on the small end in terms of size, but it's ambitious with its scope and its objective. First and foremost, the exhibition is about growing your client list, negotiating deals, and earning direct orders. After that, oils + fats functions as an information platform for the entire processing chain for vegetable and animal oils and fats. Visitors acquaint themselves with what's new in terms of technology and technical processes. Space is dedicated to laboratory technology, lubricants, processing equipment, production equipment, pumps, quality control, filters, analysis, auxiliaries, packing machinery, process control, storage, and transport containers.
Travel 2 Fairs Takes You There
Booking hotels for oils + fats does not have to be time-consuming or challenging. Contact Travel 2 Fairs Ltd to start on your hotel booking online the very same day. A personal travel assistant will be by your side to answer questions and show you hotels close to the Messe München within your set price range. It's our number one goal to make business travel affordable for small companies and reduce the overall expenses associated with accommodation. No matter where within Munich you end up staying, we make sure there's always some form of public transport to help you get where you need to go fast!
Past Editions
2022
The 2022 edition of the event coincided with Drinktec. The fairs were held as live events at Messe Munich and did not feature Covid-19 safety measures. This was due to the country lifting its domestic restrictions. The events featured 1,002 exhibitors and around 50,000 visitors. 65% of the exhibiting companies and more than 70% of the attending represented a foreign country. For instance, 40% of the visitors represented Mexico, India, Japan, or Brazil. The fairs received 55 exhibiting and 169 visiting countries.
Our visitors
for the event
Our
Clients