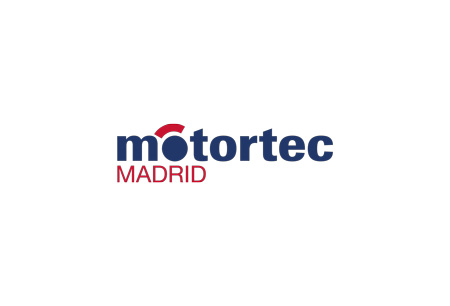 MOTORTEC AUTOMECHANIKA MADRID 2025
(23 April 2025 - 26 April 2025 )
Organizer:
Messe Frankfurt GmbH
About the
event
Update
MOTORTEC AUTOMECHANIKA MADRID 2025 will be held as a face-to-face trade fair between the 23rd and 16th of May 2025. The hosting location for the edition will be IFEMA MADRID. The venue will not have the latest Covid-19 safety measures. This is because the country has countermanded its pandemic restrictions.
Introduction
Position yourself in new markets, launch brand new automotive parts and inform yourself on trends at MOTORTEC AUTOMECHANIKA MADRID – the international trade fair that celebrates automobiles and the automobile lifestyle. As a platform, it's been crucial for the Southern Europe region, with over 600 exhibitors and more than 50,000 industry insiders forecast to participate for the four days. Travel 2 Fairs Ltd helps you out when it comes to your online hotel reservation for trade fairs.
What does a business traveller need to succeed? A great hotel within walking distance from the exhibition centre at a superb rate. At Travel 2 Fairs Ltd, you find the hotels near Feria de Madrid that spare your budget and turn your commute into a stroll. And the truly great news is you've nothing to do than send a price and number of travellers. MOTORTEC AUTOMECHANIKA MADRID makes your investment worthwhile as it's the right platform to build a stable reputation, source out future partners and participate in technical training programs.
With bookings for MOTORTEC AUTOMECHANIKA MADRID from Travel 2 Fairs Ltd, you are bound to succeed.
Past Editions
2022
MOTORTEC AUTOMECHANIKA MADRID 2022 took place as a face-to-face trade fair. It was held at the IFEMA Madrid between 20.04.2022 and 23.04.2022 amidst Covid-19 safety measures. Among them were attendees being required to maintain a social distance. The event received over 52,000 attendees, including over 25,000 workshop professionals. They accounted for approximately 50% of the attending. Over 500 exhibiting companies and 1,200 brands presented their wares. The support programme featured 4,233 participants. The workshop attendees featured 20.34% mechanical workshops and 19.59% multi-brand ones. Further, they included independent workshops (14.97%), tire ateliers (9.56%), and glass workstations (3.76%).
Our visitors
for the event
Our
Clients