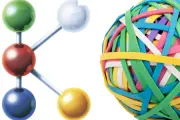 K MESSE
(19 October 2022 - 26 October 2022 )
Location:
Germany , Düsseldorf
Search hotels for K MESSE
You have little time until K MESSE 2022 touches ground in Dusseldorf, Germany. Do you have a hotel room booked for the period October 19th – October 26th? You don't have a lot of time to book hotels close to Messe Dusseldorf at low rates. Travel 2 Fairs ltd manages to locate the best hotel prices for K MESSE 2022 and place you near the venue so that you need to commute only a few minutes. Consult with Travel 2 Fairs ltd on your hotel accommodation for business trips and receive a first-rate service in a manner of hours.
Hotel Offers For
K MESSE 2022