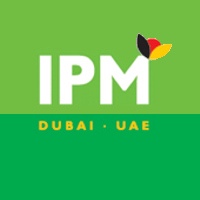 IPM DUBAI
Organizer:
Messe Essen GmbH
About the
event
COVID-19 update:
Due to the uncertainties caused by the ongoing pandemic, organisers have chosen to cancel IPM DUBAI 2021. At present, they are holding discussions with stakeholders about the 2022 dates. Stay tuned for further updates!
Are you interested in where the plants industry is headed? Then IPM Dubai needs to be your next stop with emphasis on technological breakthroughs and discussions on the new issues faced by the sector. World luminaries in the field are expected to make it to IPM Dubai and thousands set to make an appearance. Go Fair ltd makes it so you win at the search for online hotel bookings.
Booking the right hotels for IPM Dubai is effortless when you have Travel 2 Fairs ltd plan your business trip. Having worked with countless professionals on the road, we know what you search in a hotel room – affordability, comfort and strategic location. Thanks to our contacts with numerous hotels, we are proud to say we can book you a room that fits your budget, connects you to local transport and positions you right next to IPM Dubai so you can benefit from extra networking.
In case you want to balance your stay with proper relaxation, we're prepared with locations that restore your strength after the day's program.
Our visitors
for the event
Our
Clients