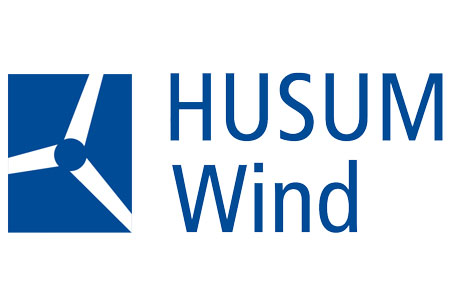 HUSUM Wind
(12 September 2023 - 15 September 2023 )
Location:
Germany , Husum
About the
event
Update
HUSUM Wind 2023 will take place as a face-to-face event. The edition will occur at Messe Husum between 12.09.2023 and 15.09.2023. The edition will not include strict COVID-19 prevention measures. This is due to the removal of the country's pandemic-related restrictions.
Calling Card
Husum Wind is among the leading trade shows for the wind energy and renewable energy sectors. It is the location where professionals from the sectors can learn about innovations. The fair additionally serves as the central hub for discussing the latest challenges. Husum Wind is a biannual trade fair that takes place at Messe Husum in Husum, Germany.
Business Profile of the Event
Husum Wind is the gathering location for professionals operating with renewable energy. This includes manufacturers, project developers, suppliers, off/onshore specialists, operators, and utility companies. It also includes municipality representatives, insurance companies, and investors. Furthermore, component suppliers, financial service providers, trade associations and planning specialists also attend. So do research facilities, training establishments, safety experts and PPE firms. Service/maintenance enterprises and innovators additionally attend the fair. Exhibitors at the fair include PAVANA, Re-Wind, STAHLWILLE and GAIA.
What is New for HUSUM Wind 2023?
HUSUM Wind 2023 will discuss through its support programme several important topics. These include new onshore and offshore concepts. Discussion topics will also include green hydrogen. Sustainable repowering and recycling of wind turbines will also feature as a topic. Sector coupling and storage and energy transition will also be subjects of discussion.
Did You Know?
Husum Wind allows professionals to complete several important goals. These include networking with other professionals and conducting business on-site. Also, the fair enables specialists to learn about market opportunities, trends, and innovations. Furthermore, professionals can expand their specialist knowledge as well as gain recognition.
Husum Wind has a comprehensive support programme. Among the leading sub-events of the trade fair is the Windcareer Job Fair. It is the meeting location for the attendants seeking professional development. This includes students, pupils, jobseekers, young professionals, recent graduates, and potential employers. The fair showcases the various types of positions available in the industry. Additionally, it includes opportunities for expanding one's knowledge through seminars and lectures. Professionals seeking job opportunities can examine the available openings via the Job Wall.
Another sub-event of interest is the exhibition. It is the meeting location for leading companies, innovators, and other industry professionals. The exhibition presents the latest products and innovations related to renewable energies. This includes novel wind turbine equipment and components, maintenance equipment and others. The exhibition allows professionals to gain recognition and conduct business on-site.
Husum Wind often has focus themes that influence the exhibition, and specialist forums. For instance, its 2021 edition focused on Green Hydrogen, Repowering and Recycling. These topics manifested via the exhibition, featuring a Special Exhibition Area. This was the Offshore Wind & Green Hydrogen Special Exhibition Area.
It furthermore included the hosting of the Wind Industry & Green Hydrogen Forum. The forum focuses on the topics related to green hydrogen and its relation to the wind industry. This included how wind energy can help in generating green hydrogen. It also focused on subjects such as the challenges related to sustainable demolition. This includes how to repower and recycle wind turbines. Additionally, professionals can attend to learn business opportunities such as Power-to-X technologies.
Husum Wind is a must-attend for wind industry professionals. This includes manufacturers, project developers, suppliers, off/onshore specialists, operators, and utility companies. It also includes representatives of municipalities, insurance companies and investors. Financial services, planning, grid operators and grid technology suppliers should also attend. Storage solution providers, trade associations, research facilities should attend as well. Neither should safety experts and PPE firms, service and maintenance enterprises, and innovators.
Start-up companies can look forward to several aspects of the event. These include the exhibition. It also includes the Young Innovative Companies funding programme. To take part in the programme, innovators can register and take part in a joint stand at the fair. The Federal Ministry for Economic Affairs aids in hosting the programme.
Your Hotel Room in Husum
Invest in your business trip with hotel accommodation selected for your specific need. Travel 2 Fairs Ltd works with you to send you hotels in Husum with an ideal location and price tag. This allows you to select the hotel offers that work best for you. Such as placing you near Messe Husum for a quicker commute. We have long worked with large groups, so you can query for parties of twenty people and more. The entire registration process takes up to a day, and you leave all details to us. Also, Travel 2 Fairs Ltd assists with logistics as well. You can request a rent-a-car or an airport transfer in both directions, whether it is private or shared.
Logistics
Husum Wind is a biannual trade fair that takes place for 4 days at Messe Husum. Messe Husum & Congress GmbH & Co. KG organises the event with the aid of several partners. Opening hours for visitors are between 10 am and 6 pm for the first 3 days. On the final day, attendants can enter the exhibition between 10 am and 4 pm. Exhibitors can access the fair from 8 am to 7 pm on all 4 days.
Husum is a popular tourist city with an extensive public transport network. Its transport system consists of buses, trains, metros, and taxis. The city also has highway connections that allow travelling by car. Using public transport can save time when commuting from one location to another. For example, travelling to Messe Husum from the Schwesing Airport by taxi will take 8 minutes. Reaching the venue from the central railway station is likewise time-saving and easy. For example, you can access the exhibition centre from the station by bus in 15 minutes. As an alternative, you can opt to schedule a taxi and arrive in 9 minutes. Husum is a city with diverse accommodation and dining options. For example, you can stay at a hotel, hostel, guest house or apartment. Dining alternatives include harbour taverns, restaurants, diners, and bars.
Audience and Statistics
Husum Wind is a trade fair that gathers a large and diverse group of attendees. For example, its 2019 edition included around 18000 trade visitors and 650 exhibitors. Its 2021 edition received approximately 8500 trade visitors and 387 exhibitors. Participants come from countries such as Switzerland, Belgium, France, Austria, Germany. Many attendants represent the renewable energy and wind energy sectors.
Past Editions
2021 Edition
The fair served as the first major on-site trade fair for the year in Schleswig-Holstein. The event gathered around 8500 trade visitors and 387 exhibitors on 20,000 m2 of event space. The exhibitors presented the latest products and services along the value chain. This included OEMs showcasing their new onshore product portfolios. This featured products from bolt-check systems, robotics, drone technology to augmented reality apps. The trend topics for the edition included wind energy and green hydrogen. They also featured trends like skilled workers, service, and sector coupling.
114
international exhibitors
24,000+
sq m of exhibition area
2832
international visitors
Our visitors
for the event
Our
Clients