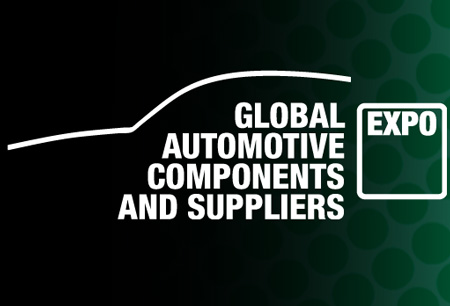 Global Automotive Components and Suppliers Expo 2023
( 5 December 2023 - 7 December 2023 )
Organizer:
UKIP Media & Events Ltd
About the
event
Update
Global Automotive Components and Suppliers Expo 2023 will take place between the dates 05.12.2023 and 07.12.2023. The format of the event will be face-to-face and will take place in Messe Stuttgart in Germany. The venue will not feature strict COVID-19 prevention measures due to the removal of the country's pandemic-related restrictions.

Introduction
Global Automotive Components and Suppliers Expo arrive again in the early summer to provide visitors with the latest and best in automotive components. You have over 300 exhibitors representing the entire automotive supply chain. The international exhibition is held in Stuttgart, Germany. This year's attendance approaches an estimation of over 11,000 trade visitors. That's the kind of audience you want to reach, so waste no more time securing a hotel booking online. Travel 2 Fairs Ltd takes care of your full business travel planning with ease!
It takes us a day to browse through all deals on hotels in Stuttgart and create a list that is uniquely tailored to your preferences and budget! Travel 2 Fairs Ltd caters to the needs of companies of all sizes and means. Tell us how big your party is and where your ideal price range lies. You receive hotel offers that save money and enjoy excellent locations. From here on, your visit to Global Automotive Components and Suppliers Expo is comfortable and effortless. Reconnect with existing clients and research market trends. The product portfolio is diverse – fine chemicals, fluids, headlamps, aluminium pressure die-casting, auxiliary systems motors, chassis systems, interior materials and more.
Our visitors
for the event
Our
Clients