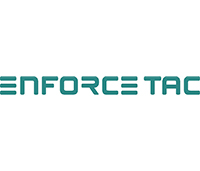 Enforce Tac 2024
(26 February 2024 - 28 February 2024 )
Organizer:
Nurnberg Messe GmbH
About the
event
Update
Between the 26th and 28th of February 2024, the Exhibition Center Nuremberg or Messe Nuremberg will host the 2024 edition of Enforce Tac. The event will be hosted as a live trade fair without strict coronavirus safeguards in place. This is due to the removal of the country's restrictions related to the pandemic.
Introduction
Law enforcement professionals and professionals from the security sectors find themselves deep in discussions on the advancements and best practices in the industry at Enforce Tac. The international trade fair continues to expand with current predictions expecting more than 200 exhibitors and 3800 trade visitors. Have you started on your search for hotels? Travel 2 Fairs ltd points you in the direction of the most affordable hotel deals. Save on your online hotel reservation for trade fairs and experience a whole new way to organize business travel.
Enforce Tac serves predominantly as an exhibition space highlighting achievements in weapons systems, police equipment and vehicles complete with detailed demonstrations. Displays feature bullet-proof vests, stab-proof vests, body armour, face shields, shields, and helmets. Another main selling point is the European Police Trainer Conference, which invites top experts to improve professional competence in the field. Immerse yourself in the trade show with ease by delegating your travel arrangements to Travel 2 Fairs ltd. What we promise is to generate select hotel deals firmly within your price range and in your preferred location. Your hotel taps into public transport options to secure convenient ways to commute.
Past Editions
Enforce Tac 2022
The 2022 edition of the event featured 377 exhibitors and 4,071 visitors from 71 countries. Enforce Tac 2022 took place as a live trade show with stringent Covid-19 safety measures including the 3G entry policy. It was held between the dates 01.03.2022 and 02.03.2022.
Enforce Tac 2023
The 2023 iteration of Enforce Tac, hosted as a hybrid trade exhibition between the 28th of February and the 1st of March 2023, exceeded the attendance rates of the 2022 event. It featured over 7 000 visitants from around 80 nations and 540 exhibitor firms from 37 countries on 22 000 m2 of event space. The venue, Messe Nuremberg, did not feature coronavirus safeguards due to Germany removing its restrictions related to the pandemic.
Our visitors
for the event
Our
Clients